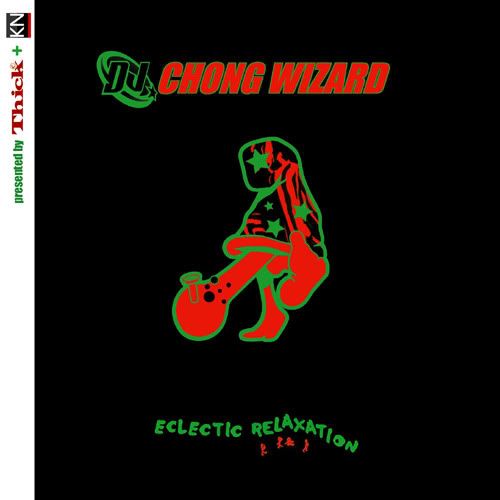 Finally, it's here!!! The homie DJ Chong Wizard drops his A Tribe Called Quest tribute mixtape 'Eclectic Relaxation'. Myself, Notion and Tommy Gunnz hit 'em with our take of 'Oh My God' to wrap the tape up, so check the info after the jump for the free download...
DJ Chong Wizard hooks up with Thick Magazine & KevinNottingham.com to present Eclectic Relaxation: A Tribute to A Tribe Called Quest. This mixtape has been a work in progress since last summer when a beat contest was hosted on KevinNottingham.com for producers to recreate their favorite ATCQ tracks. Hundreds of entries were submitted and the best made the cut.
Featuring emcees such as Del The Funky Homosapien, El Da Sensei, The Lessondary (Jermiside, Tanya Morgan, etc), Frank Nitti (of Frank N Dank), Moka Only, Bootie Brown and many more, Eclectic Relaxation is sure to give Tribe fans exactly what they've been waiting for... a proper tribute!
Download DJ Chong Wizard's Eclectic Relaxation: A Tribute to A Tribe Called Quest‏
01. DJ Chong Wizard - Check The Classic (prod. by Complexxx)
02. El Da Sensei - Can I Kick It (prod. by LoKeyNote)
03. Del The Funky Homosapien - Lyrics To Go (prod. by Bidimridim)
04. The Lessondary [Jermiside, A.B.N.G, Tanya Morgan & Elucid] - Check The Rhime (prod. by Bidimridim)
05. Muneshine, Roshin & DJ Sonik - Steve Biko (Stir It Up) (prod. by Muneshine)
06. M.I.C. [MeccaGodZilla, Junclassic & Monsta X] - Award Tour (prod. by Zup)
07. Frank Nitti [Frank n Dank] - Eclectic Relaxation (prod. by G.C.)
08. Jovi Rockwell - Gotta Get Out {Bonita Applebum} (prod. by Ro-Data)
09. Dre Biggity - Find A Way (prod. by Damar Davis & Fonkee1)
10. Moka Only - Push It Along (prod. by Moka Only)
11. Jeff Spec & Moka Only - Butter (prod. by K-Murdock)
12. Phoenix Jones & Big Norf Da God - Verses From The Black E.T.z (prod. by DJ Chong Wizard)
13. Phoenix Jones & Jis The Future - Jazz (prod. by Has-Lo)
14. The Googlenaires [Moka Only & Bootie Brown] - Skypager (prod. by Moka Only)
15. Donny Arcade - Scenario (prod. by Don Joe)
16. Dutchmassive - The Love (prod. by Remot)
17. St. Mic & Tomorrow's Yesterday - Pad and Pen (prod. by St. Mic)
18. Wax & EOM - A Date Called Quest (prod. by EOM)
19. The Movement Fam - Oh My God (prod. by Bidimridim)