Yup. We been slackin'. But thanks to Ms Christina Carter's Googling game, we're back in it! The beautiful NYC native, Bay Area resident found us during her ongoing grind, and we're very happy she did. Check the stunning pics and interview below, and don't forget to get at her on Twitter!
1. What's your name? Christina Carter
2. Where are you from? Originally Harlem but raised in San Francisco Bay Area.
3. How many years have you been modeling? One.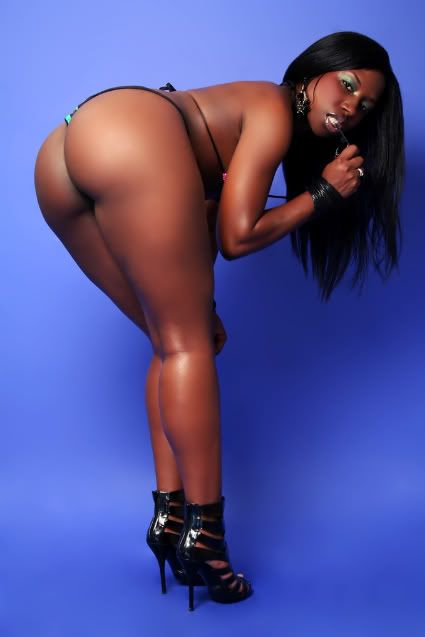 4. What are the misconceptions people commonly have about models that are untrue? That we're extremely vain empty headed people, but many are students, etc that just enjoy this kind of work.
5. What shows, videos, magazines, etc. have you been featured in? I have been in videos by Bay Area Rappers The Jacka "Glamorous Lifestyle" and Kafani feat. Dorrough and Gucci Mane "Get That Dough", I was Based Magazine Beauty of the Month for June and July, Online Features: Hoodgrammys.com – Hoodgrammy Model, prolificsociety.com – Eye Candy section, South Carolina Music Network July Model and VJTV (Visual Radio Network Television) Poster Model.
6. What photographers have you worked with? Mainly Bay Area Photographers B2DPoint Photography and AthruZ Photography.
7. What photographers would you like to work with? That list is soo long lol. Definitely Frank "Hot Sauce Donalds" and Frank Antonio out of New York and Slickforce Studios in Los Angeles.
8. Can you describe the grind of a model trying to break into the industry? I think making the right connections and maintaing professionalism are key to getting you somewhere, network, network, network
9. Any words for the ladies out there that have aspirations of entering the modeling industry? DO IT!
10. What's your plans from here? Right now I am preparing for magazine submissions and getting my website together.
11. How can folks contact you? For bookings/info contact booking@stallionmodels.com. To view my online portfolio you can visit www.modelmayhem.com/christinacarter813, and to chat hit me on Twitter!