Cielo has it all; the look, the voice, the attitude. Some of y'all may know her from Ken Hell's underground classic 'My Subs' (a piss take of 'My Humps'), but Cielo is much more than gimmick rap. Peep game.
Cee: Where are you from?
Cielo: Melbourne City - YEAH REPRESENT!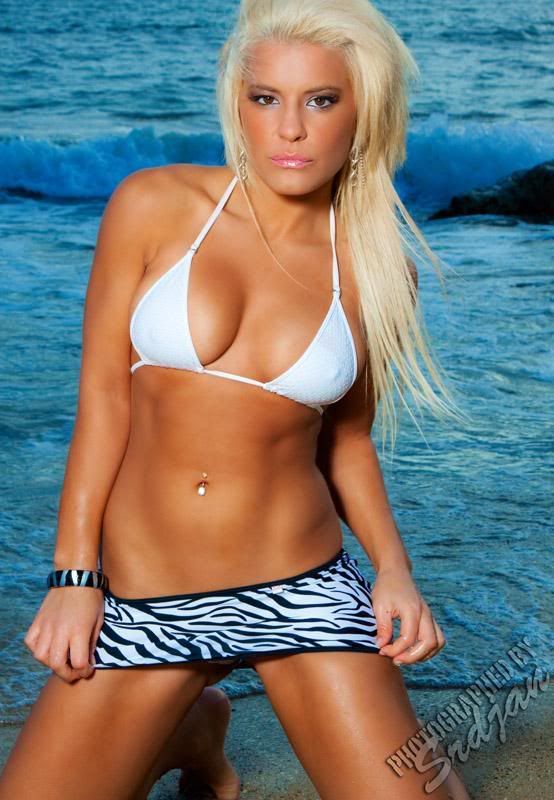 Cee: How many years have you been modeling?
Cielo: I sing more than model, but a few years.
Cee: What are the misconceptions people commonly have about models that are untrue?
Cielo: They are dumb & bulimic. Well, they kinda are, lol but I'm not. There is all types of modelling (I'm just fooling).
Cee: What shows, videos, magazines, etc. have you been featured in?
Cielo: Ken Hell Truck Video Clip on Channel [V], TV presenting for online TV (Horspwr & Show Ponies), hosted two radio shows (on SYN FM), and you might just see me in Australian Idol this year ;). Oh and vote for me in the Zoo Real Girls Comp 09!! There is way too much I've done to say on here!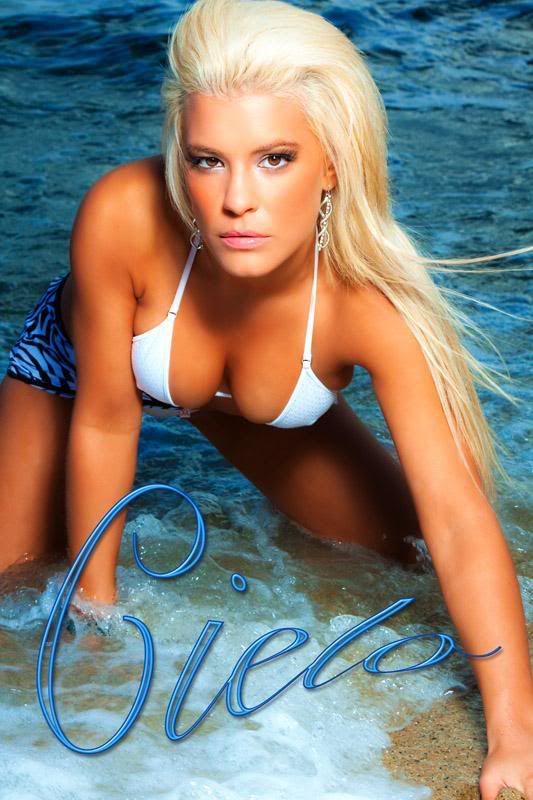 Cee: What photographers have you worked with?
Cielo: Srdjan Nikolic (FOTENSITY) & I highly recommend him as he never disappoints and always keeps professionalism while providing a fun experience with every shoot :) Tony Anastasi, Richard Ausmodels, etc.
Cee: What photographers would you like to work with?
Cielo: I like Andrew K in Australia, but most of the photographers would be in America, there is some amazing stuff, I like ONNYX.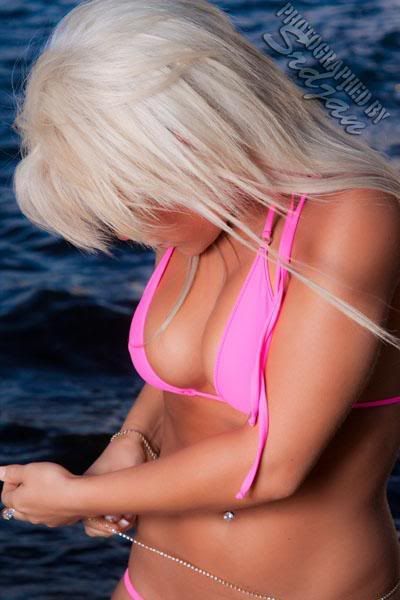 Cee: Can you describe the grind of a model trying to break into the industry?
Cielo: Like anything, it's a bit of everything, you got to have the goods, so talent. A bit of luck, lots of determination, and hard work and effort. Some get lucky fast and some work their ass off. As long as you never give up if it's what you really want to do, then I promise if you got it, it will happen eventually :)
Cee: Any words for the ladies out there that have aspirations of entering the modeling industry?
Cielo: TFP LADIES (time for print shoots)! Build a portfolio, enter comps, get yourself out there! And don't expect paid work straight away, build contacts, network well and be persistent.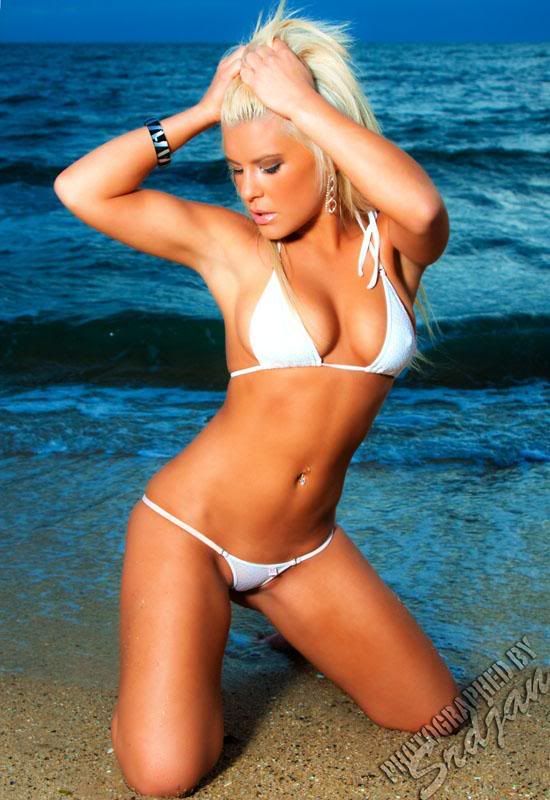 Cee: What's your plans from here?
Cielo: Take over the world, naturally! Win that 10 grand from the Zoo Real Girls Comp and conquer Australian Idol...
Cee: Hit us with your contact/booking details.
Cielo: Email
MySpace
I'm also on Facebook & Twitter now.