Dipset fans, listen up.
Just eight months since "Black Mask Black Gloves" reached #9 on the Billboard Top Rap Albums chart, Hell Rell returns with "Get In Line or Get Lined Up" on March 10th.
The Dipset member known for his tough street talk, jail time, and crazy over the phone freestyles, says what you hear on the record is one hundred percent Hell Rell.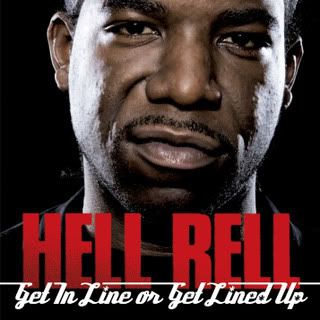 "All of my songs are real. Nothing is sugar coated. They are all full of substance," Rell says. "Rapping just comes naturally to me. I don't write rhymes down on paper and I don't practice. It just flows off the top of the dome."
Packed with 15 tracks, "Get In Line or Get Lined Up" is sure to keep Hell Rell and Dipset fans satisfied.
"Get In Line or Get Lined Up" will be released through Hellz Kitchen' Entertainment.
Good to see Dipset still on they grind. Check it out. I'm excited haha.
Peace.