Another one for the fellaz... :)
Aussie girl, and extreme hottie Jessica Gomes, 24, is joining the ranks of fellow Australians Miranda Kerr and Jess Hart as one of the world's most sought-after models.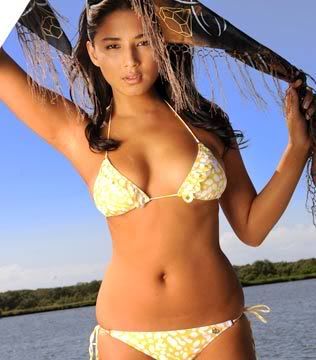 The gorgeous brunette has just made her second appearance in the Sports Illustrated swimsuit edition, has featured in the Victoria's Secret catalogue, graced the pages of several elite US fashion magazines and starred in a steamy perfume ad and album cover with P Diddy. Boom.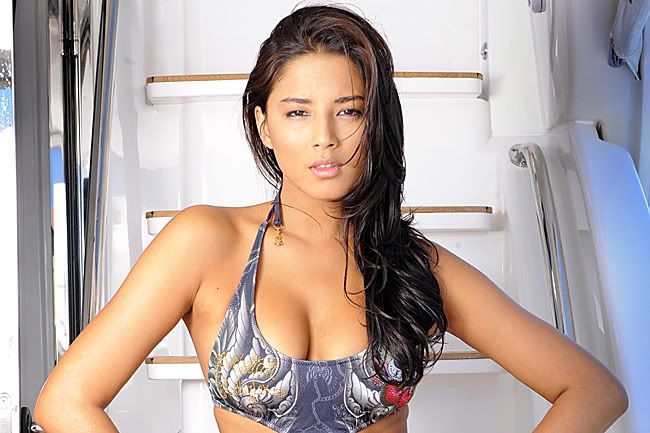 "Sports Illustrated has lifted a lot of girls' careers, such as Elle Macpherson and Sarah O'Hare," Gomes says. "It has definitely elevated my status in the US industry and really spreads throughout the world."
Gomes, who lives in New York currently, returned home briefly last week to star in the first Swim Fashion Week on the Gold Coast.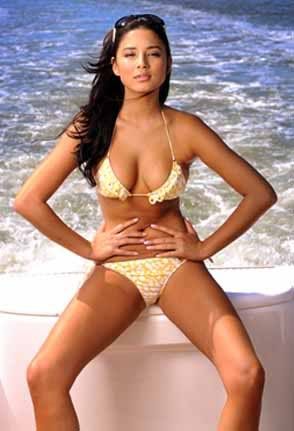 "I feel really excited about being here and honoured that they chose me," Gomes says.
Keep a keen eye out for this absolute cutie. I know I will be ;)
Good on ya Jess! Boomcakes love.