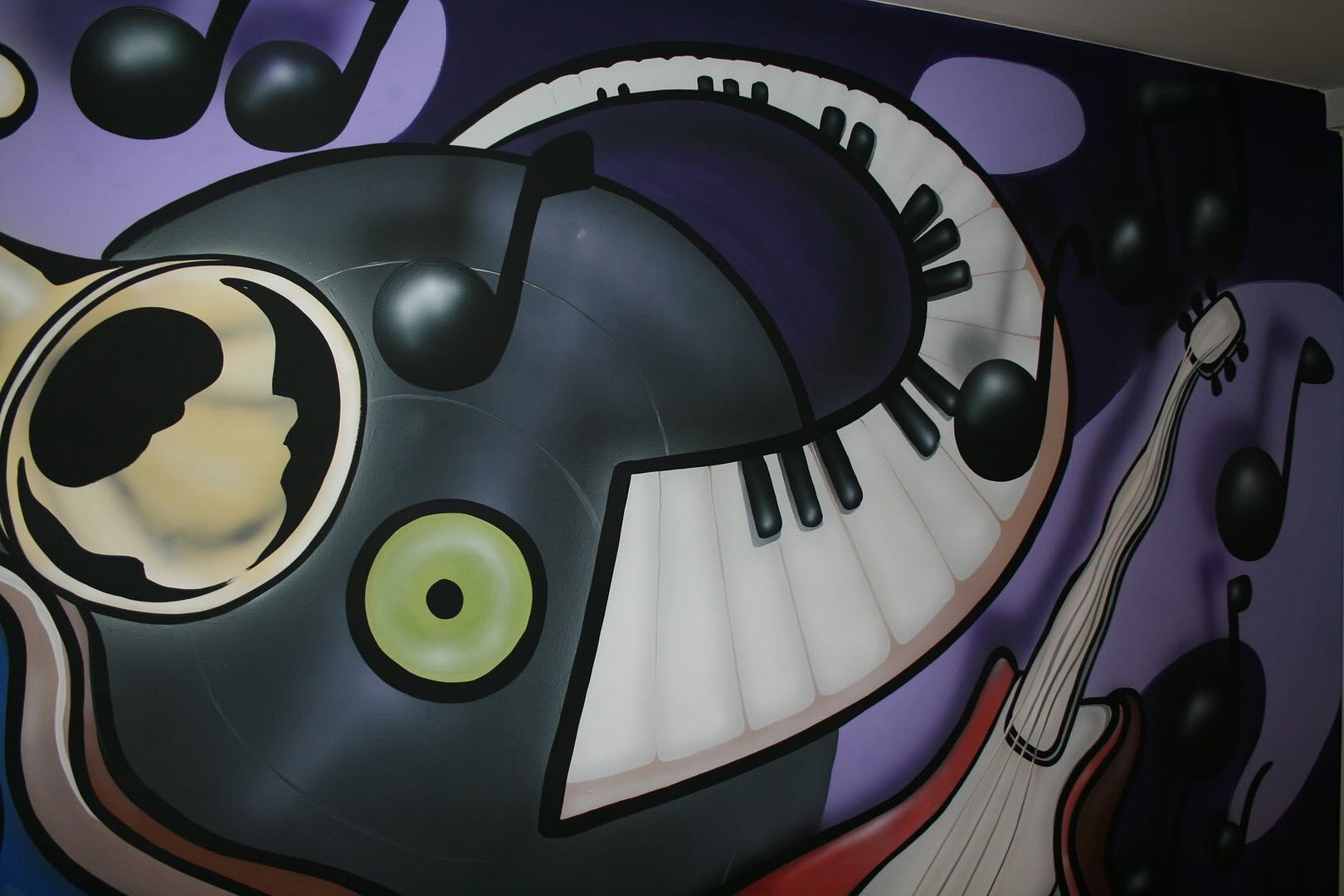 In our travels around the USA in 2008, we were lucky enough to get to hang with, and record with, musician Tim Williams in Atlanta, GA. Tim is an extremely talented musician, who astounded us by playing a right handed bass upside down. Amazing. Tim recently released his album 'Sunny Day', and we managed to catch up with him to find out about it.
Cee:
Hey Tim, how's things man?
Tim:
I'm doing great!
Cee: Give the people a bit of background on yourself.
Tim: I'm originally from the coast of Mobile,AL. I presently live in Atlanta,GA. I started in music at the age of 10 playing the trombone. I switch to bass in college after my room mate showed me the fingering. I recently release my jazz cd Sunny Day. The cd is now available at http://www.cdbaby.com/cd/twilliamstunes.
Cee: When we met in Atlanta in 2008, you knocked out some basslines for us and I still can't get over the fact that you play lefthanded on a righthanded bass!! How did you manage to learn to play upside down?
Tim: When I started playing bass I taught my self how to play on a right handed bass because I did not have my own. I got so comfortable playing it upside down that I really don't think about it. Even though I'm lefthanded; if you gave me a lefthanded bass I probably would not be able to play it.
Cee: Alright, so you've just released your new album, Sunny Day. Tell us about that.
Tim: Sunny Day is a combination of contemporary, latin, reggae and traditional jazz mixed with R&B vocals. I have a group of talented musicians playing on the cd. The instruments include me on bass as well as sax, flute, trumpet, keyboards, drums and guitar.
Roderick A. Smith on sax and flute
Cedric Young on trumpet
Tony Carter and Charles Brown on keyboards
Edgar Clay on drums
Nathaniel Williams on guitar
Serretha Ransom on vocals
Sylvette Parker-Monroe on vocals
David Barnes on vocals
Victor Speakman and Andrea Smith on vocals
Cee: Was this a long time in the making?
Tim: I wrote some of the music several years ago but it only took us a couple of months to record it.
Cee: Who are you main inspirations musically?
Tim: A couple of my inspirations musically would be Stevie Wonder, Maurice White of Earth, Wind and Fire, jazz artist Grover Washington, Joe Sample and Stanley Clark.
Cee: You recently performed at Bay Fest, tell us about that experience.
Tim: Performing at Bay Fest was a great experience; they have thousands who attend the event anually.
Cee: You've opened for some big names in your time, how has that shaped your music?
Tim: Opening up for R&B Funk groups like The Commodores, The Bar-Kay's and Con Funk Shun was great. I grew up listening to their music. It was an awesome experience!
Cee: What's the plans from here?
Tim: My plans for now is to continue promoting the cd by touring and air play on the radio.
Cee: Hit us with some contact information where the fans can hear your music and buy the album!!
Tim: My music can be heard at http://www.cdbaby.com/cd/twilliamstunes. The music can be bought at this link also. I can be contacted at thetimwilliamsproject@yahoo.com.