Well I have been doing this lil segment for The Edutainment Hip Hop Show based out of Knoxville, TN hosted my cousin Rapper BT and Drop Knowledge for almost a year. It has been great and I now want to bring the show to the internet for the good people in Cyberspace. Every week I will be posting a summary of the major events that happened during the week in hip hop. Audio will be available......well most of the time!!!
Hip Hop News for the Week of Dec 14th 2008
The RIAA (Recording Industry Association of America) has decided to stop suing folks that pirate music from the internet via Napster, Limewire, and other P2P networks. Years ago I am sure everyone remembers when the record industry starting going after people that were downloading and sharing vast amounts of music. Despite their efforts to scare people into stopping their pirating, it got worse. Now in order to curve these pirates, the RIAA has decided to team up with Internet Service Providers to cut off or slow down offenders internet connection. Smart idea....no net means no music. Finally, they got something right.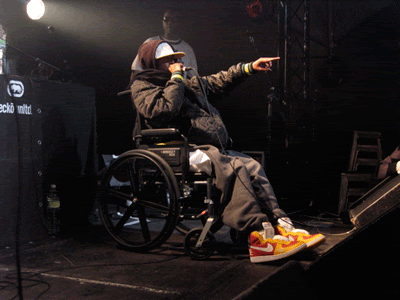 Slum Village is talking about reuniting to do another album. After J-Dilla's untimely death, the group seemed to dissolve with everyone going their seperate ways to concentrate on solo projects. In '09 we will see what happens....I will keep you posted on that!!!!
Top Albums of 08
Kanye West - 808 and Heartbreaks
Young Jeezy - The Recession
T.I. - Paper Trail
Ludacris - Theater to the Mind
Common - Universal Mind Control
Drake - The Comeback Season
Jean Grae - Jeanius
Lil Wayne - The Carter 3
Elzhi - The Preface
Take a listen to the show on the player below.
Until next week...
DJ Grain.