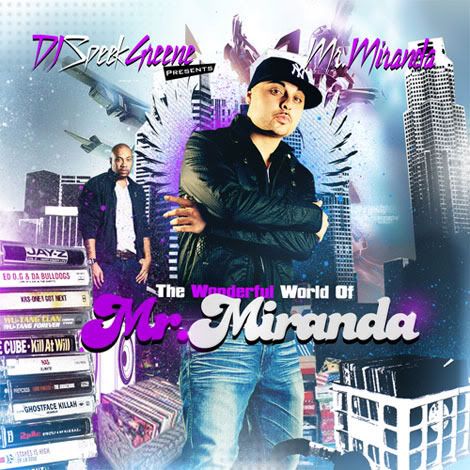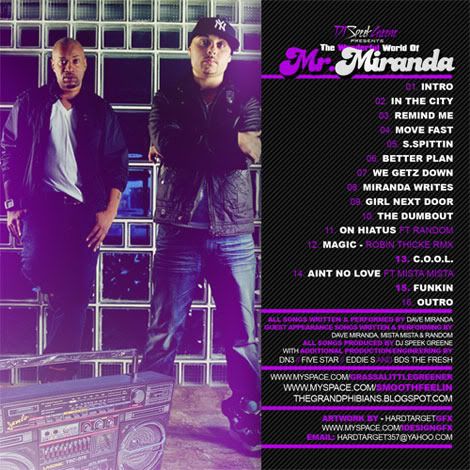 Ah shit...more HiPNOTT action. We don't quit, it's not a game, people! Peep:
HiPNOTT Recording artist, Speek Greene, plans to release three mixtapes before his highly anticipated full length album, The Long Look, drops in the fall. For his first mixtape, he linked up with Phoenix emcee Mr. Miranda. If the name Miranda sounds familiar, it should as he is the nephew of the infamous Ernesto Miranda. Still not ringing a bell? How about Miranda vs. Arizona?
Anyway, no gimmicks needed for this mixtape. The Wonderful World of Mr. Miranda brings us dope rhymes from Miranda and outstanding production from Speek Greene. I've been vibing to this mix all weekend, that I'm thinking of doing a sample set to it.
Don't forget, The Long Look from Speek Greene and Mozaic (executively produced by Kev Brown) coming in October. You can catch Speek Greene and Kev Brown on tour now!
DOWNLOAD Mr. Miranda and Speek Greene - The Wonderful World of Mr. Miranda