For all the Melbourne heads, this needs no explanation. For the folks on the other side of the planet, the St Kilda Festival, as outlined in the post on Sunday, is essentially a street festival in the bayside suburb of St Kilda, which really spans for like 8 or 9 days but the actual huge day is the last Sunday, which is generally the second weekend in February.
It's not unlike any other festival I've been to around the world - they close all the major roads and side streets in the area and fill it up with food stalls, vendors, and the like; it's got like 10 live music stages (I could be exaggerating here), and there's more hippies than you can poke a stick at. The two main streets - Acland St and Fitzroy St - are chock full of restaurants and bars anyway, so there's no shortage of spots to hit. The whole Fam ventured out for the day, and here's some of the less incriminating photos. Holla.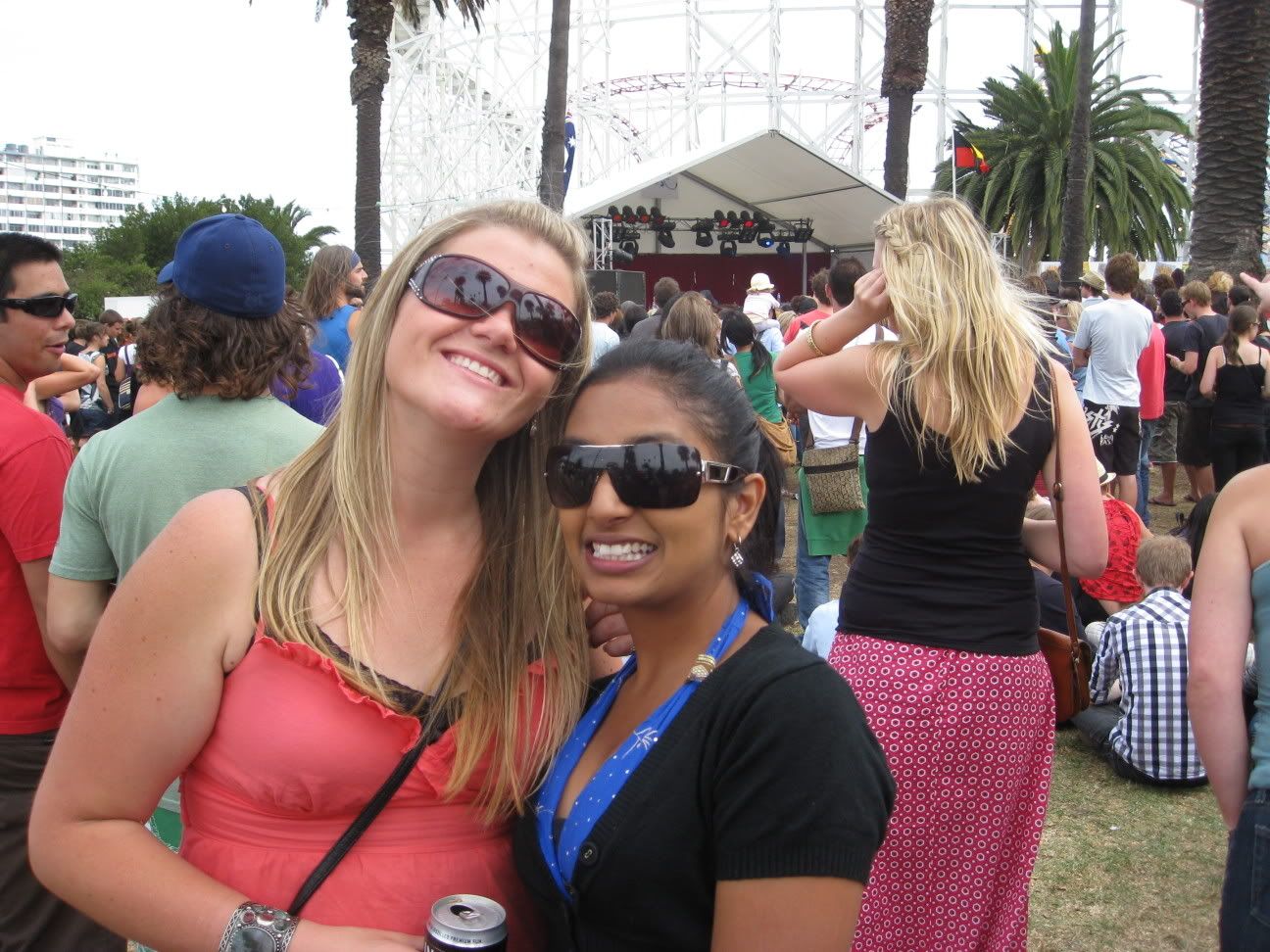 Vicki and Bekah
Tommy Gunnz and Cee
Notion and his stable of broads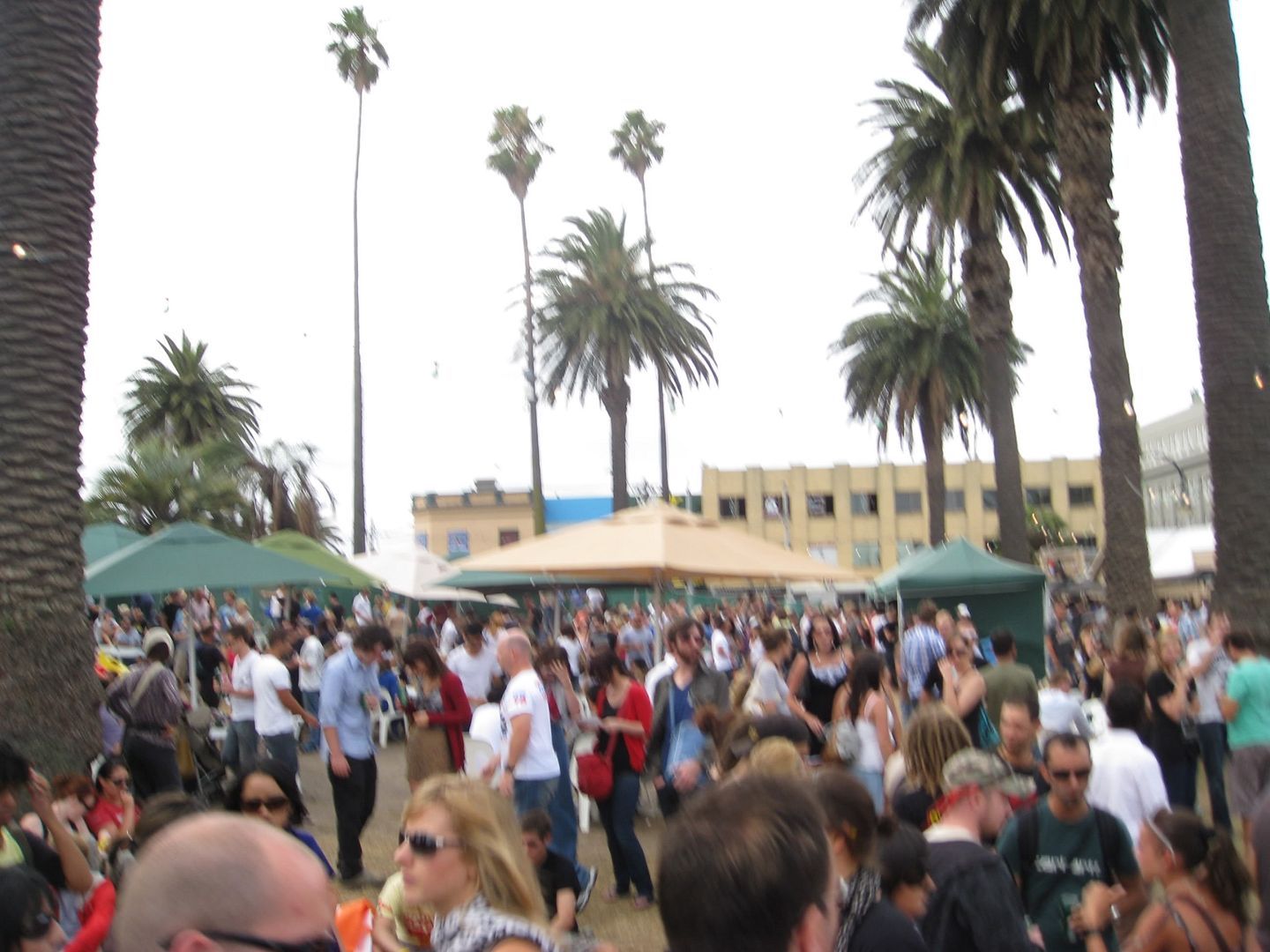 St Kilda scenery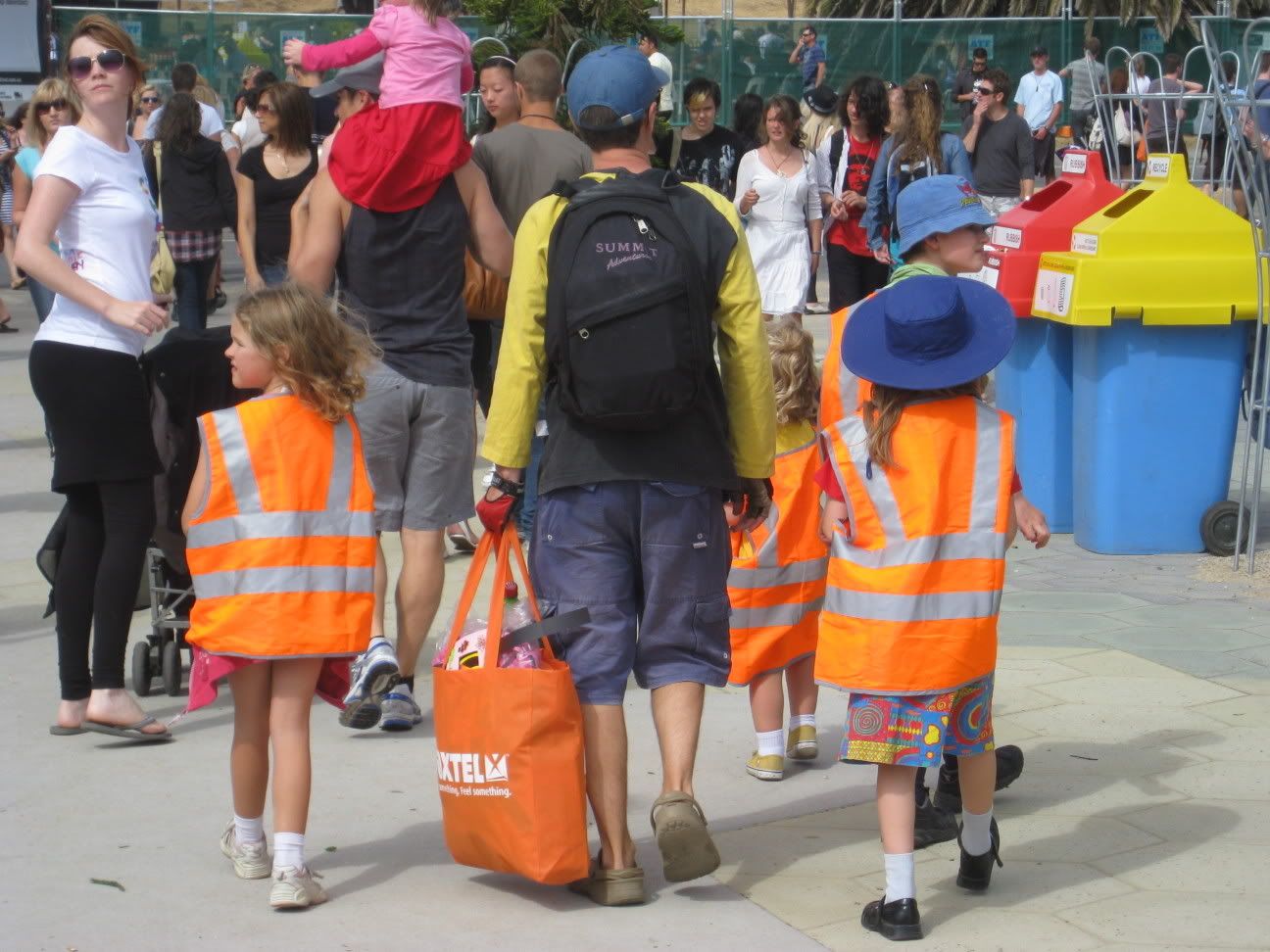 Father of the year - safety first!
Esscay, Theory and Cee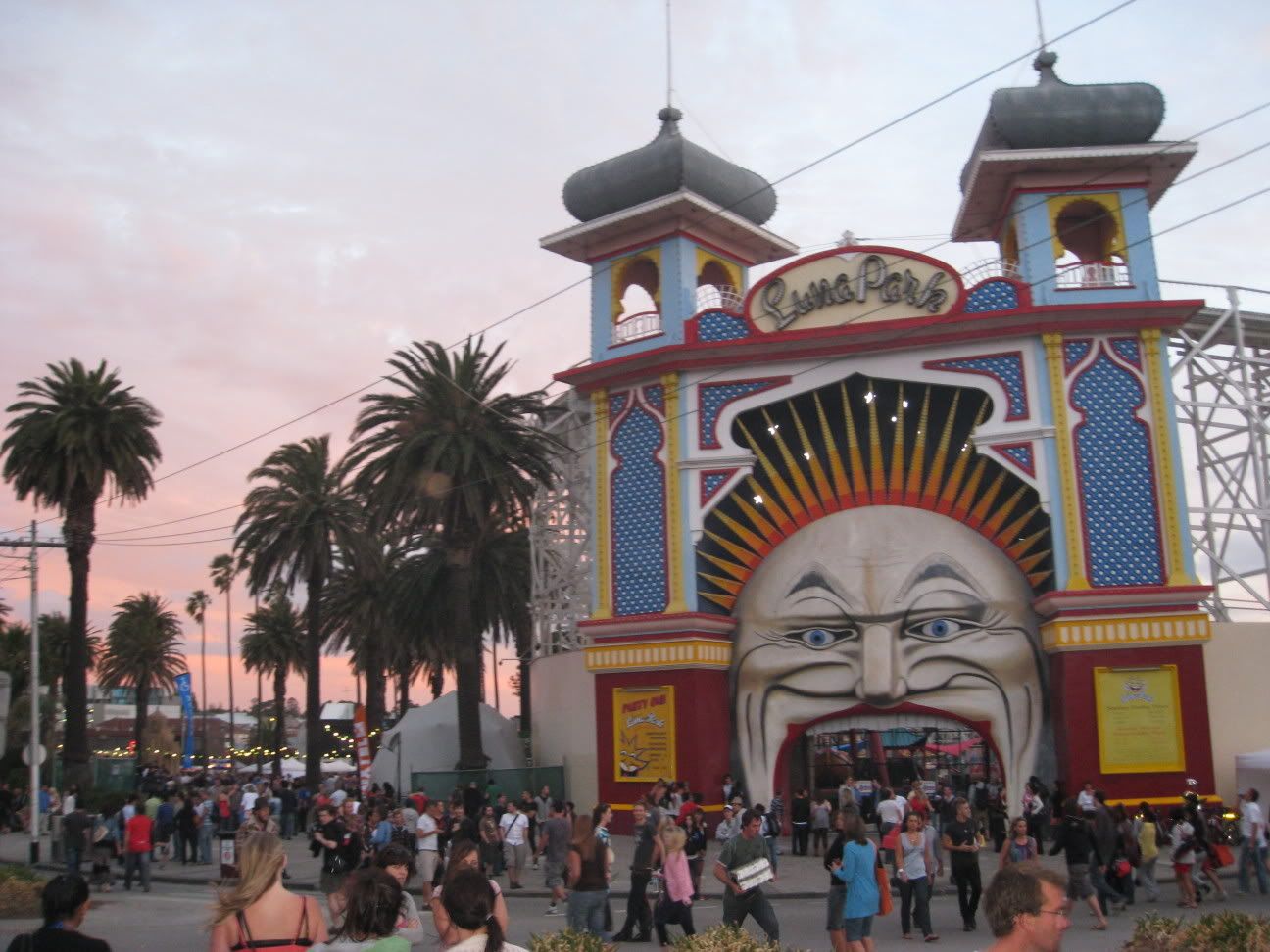 Luna Park at Sunset
St Kilda Sunset
The homegirl Joys performing with People's Opinion Afro Orchestra
St Kilda at nightfall