Atlanta. Seattle. St Louis. J-Mar has resided in all of these cities, and their style, attitude and swag is evident in his music. Most folks may not know the name, so I'ma let the man himself tell y'all...
Cee: What up man, how you doing?
J-Mar: I'm good dog, just livin' this North West life.
Cee: Aight, so you represent Seattle, one of my favourite cities in the US for sure. Even though Seattle is on the West, do you think you guys get excluded from general West coast conversations?
J-Mar: In some ways I think we get excluded. I think it's mainly from the people who ain't on West Coast. When you think of the West a lotta people associate that with palm trees, Cali life. But cats in Cali if they're real for the most part, they know what's up and they put us in the mix. We along wit it, we're bangin', ridin' low low's, ol' school Chevy's, the whole nine.
Cee: Does Seattle have a certain sound with regard to Hip Hop, as y'all did for the grunge movement?
J-Mar: Yeah I think Seattle's hip hop sound is MCs busting over real smooth, cool out joints. That's when hip hop is at it's best out here.
Cee: Tell me about your latest album.
J-Mar: My newest project is called 'Be A G About It'. It has all kinds a features on there, including West Coast legends such as C-Bo and Marvalous. 'Be A G About It', the the phrase is somethang our camp tries to stay true to. It means to handle your business accordingly whether you are the street hustler on the corner or the business executive. Be a G about yours and handle your business.
Cee: What were some of your inspirations?
J-Mar: As far as inspirations go, my cousin Yougn was the first one who pushed me to start rapping for real. We formed a group called North West Heathens. As rappers go, I would have to say Brotha Lynch Hung. He was my favorite rapper growing up but as I traveled around I grew to like artists such as TI and Obie Trice.
Cee: What sets you apart from the masses of MCs these days?
J-Mar: I think what sets me apart from most MCs is my diversity. I have lived in so many different areas in the States that I just naturally picked some of their styles and that especially held true with music. From Atlanta to St Louis back to Seattle, I'm able to tell stories that can relate to all urban living, no matter were you come from.
Cee: What other projects are you working on?
J-Mar: Currently I'm working on my mixtape which is set to hit the streets within the next couple weeks. It's called 'Elevator Music (Next Level pt 1)'. Also I'm working on my new hip hop/jazz album called 'The Cognac Lounge' with the hit single 'Pimp Shake'.
Cee: Have you been touring or doing any shows lately?
J-Mar: Yeah I just got off the Prenuptial Agreement tour with J Stalin and San Gin. And I'm doing a show in Seattle with B-Legit from E-40s The Click on May 6th.
Cee: Ever been to Australia?
J-Mar: No, never been to Australia but I would love to come over there to rock a show and kick it with the locals.
Cee: Outside of Hip Hop, what artists have been catching your ear and inspiring you?
J-Mar: I love R&B. Keri Hilson is doing her thang. Neo soul artists like Dwele, Lauryn Hill, Corinne Bailey-Rae and Jill Scott.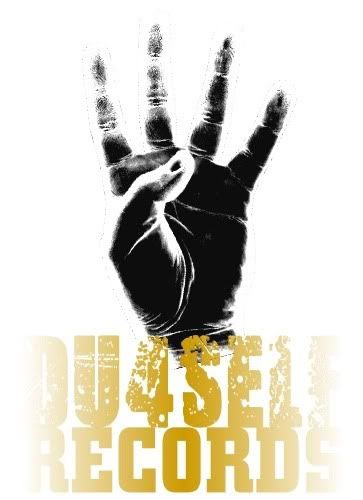 Cee: Hit me with some contact details so the people can get at you!
J-Mar: You can find me and my music on iTunes, Rhapsody, CD Baby, MySpace.com/du4self and look for Du4self on Facebook.
Cee: Thanks for your time!
J-Mar: Thank you. Appreciate it, continue to do your thang and don't forget to be a G about it the whole time.