Y'all know that over here at The Movement Fam, we stays supporting GOOD music, where it's from on our fair planet. And seeing that we're especially partial to Canadian music, it's no surprise we linked with Montreal's Malicious aka Mr Malish for this latest feature. It's been a busy week!
Malish been makin' noise in the north for a minute now. His latest project, "Life's Not So Sample", is a banger, and the single and video for 'Hometown' (a remake of Adele's joint of the same name) has been getting major love on YouTube.
Malicious took some time out to chat with us about his upcoming work, the Montreal scene and Modern Warfare 2!
Cee: Hey Malicious, what's been happening?
Malicious: Hey what's up, First off thanks for the opportunity.
I'm good staying busy working future projects and killing Modern Warfare 2 on PS3. Yeeeaaaah baby!
Cee: Aight, so tell the folks a little bit about yourself for those who ain't already know.
Malicious: For those that don't know I go by the name Malicious or Mr Malish. I'm Canadian. I rap, I produce, and am THE MOST VERSATILE emcee from my country. (I'm still working on being humble)
Cee: Your latest project is the mixtape 'Life's Not So Sample'. Tell us about that.
Malicious: That mixtape was a lot of fun to put together. In the process of working on my new album their were songs that due to sample clearance or overall direction couldn't make the cut. Ultimately those songs made there way on Life's not so sample. The mixtape/album deals with the frustrations of being artist in a city (Montreal) that's never seems to be satisfied.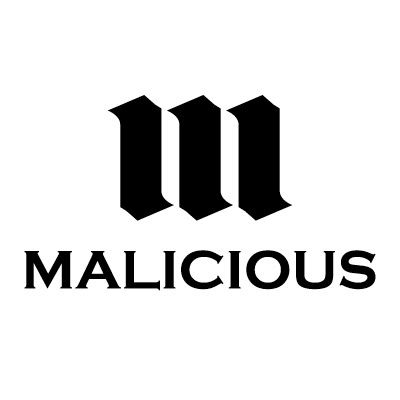 Cee: The video for the joint with Adele is crazy. How has the response been to that?
Malicious: "Hometown" has received nothing but love. Montreal has so much culture that worldwide a connection can be felt with the video.
I've received messages saying things like "thank you for being so honest, and for finally showing a side of the city that's seldom if ever represented" Blogs and websites have been kind enough to share the video that although showcases Montreal, has an underlining tone and theme that can appeal to any town.
Cee: How's the scene out in Montreal? Is there much interaction with the English and French scenes?
Malicious: The MTL/Real city scene still has a lot of growing up to do but seems to be moving in the right direction.
It seems like Toronto's Drake has inspired more Canadians in general to pick up a mic. The French and English emcees don't collaborate as much as outsiders would think.
Cee: Have you been doing much touring/shows around the mixtape?
Malicious: I've done a few shows in conjunction with beer companies like Coors, and Labatt but for the most part have spent most of my time in studio working on my future projects.
Cee: Do you have a major release/album coming any time soon?
Malicious: Right now i'm a couple tracks in on the follow up album to "Music Starts With M". I plan surprising a lot of critics with this album. I'm taking my time with this one and plan on taking it places listeners haven't heard me venture to before.
Cee: Who have you been working with lately?
Malicious: Lol, I know HOW important that is these days in hip hop but I'd like to keep that a secret until the moment's right
Cee: What are your plans from here?
Malicious: To provide quality/undeniable music. There are many rappers, very few Hip Hop ARTIST, I plan on holding it down for the ARTISTS. Look out for me featuring on other projects, movies, new videos, and the new album, which at this time is still untitled.
Cee: Hit us with your contact details so the people can get at you!
Malicious: Damn! I got get my myspace poppin' again, lol
www.youtube.com/mrmalish
www.newmalish.com
www.youtube.com/mrmalishmusic
www.twitter.com/mr_malish
and
www.myspace.com/mrmalish