So I was on Twitter today, and noticed @definitely_nah tweeted about 'blogging about blogging = zzzzz'. And that got me thinking.
Is 'blogging about blogging' becoming a bit of a phenomena? I'm not that into blogging, but it appears to me that you can equate this to 'rapping about rap', which is all too common in Hip Hop. Now I don't really have a problem with 'rapping about rap', as it is essentially what the culture was created upon. The MC's initial role was to big up the DJ and talk about how 'dope' and 'fresh' he is, and that merged into talking about how well the MC in question rocks said party. And rocks it right. Right?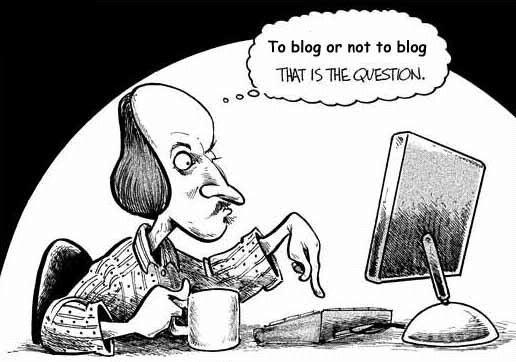 So really, what is blogging? Is it just another forum for the masses to speak their often useless minds? It seems that pre-internet, there just wasn't as many ways for the average person to have their say. Artists and musicians and creative types generally got their views across via their various mediums, yet the mechanic down the road with a passion for left wing liberalism only chatted about it down the pub after work.
Now, with the advent of the good old interweb, social media/networking and blogging, it's all too easy for people - I mean, everyone - to have their say. Is this a good thing, though? Well, it's definitely better than the media being filled up with the views of a handful of select people, which of course, it still is. With the internet, though, you're not stuck tuning in to the same old programs and viewpoints, which are often tainted (who am I kidding? They're ALWAYS tainted).
That said, I think there needs to be more of a balance. There's more blogs than you can poke a magic wand at, these days. AND there's more rappers than you can poke a mic at. It seems that as technology advanced, it's been easier for everyone to have their say, whether the medium be blogs or music. So as much as this can be a great thing - there have been too many intelligent minds left in the cold due to the lack of mediums to get their points across - it can also be damning as now everyone thinks they're a writer or an MC, due to the ease of access. And does this mean that bloggers should blog about how good they blog? Is there 'battle blogging'? Actually, there is. Check the homie Weapon X's blog, My Blog Could Bash Your Blog.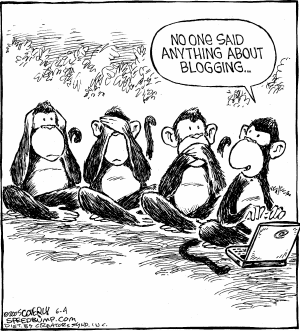 I could possibly fit into both categories, so I'm far from judging here, although I've been rapping since I was barely a teenager, LONG before I had internet access. Or before it was even around, now I think of it. The folks my age know what I'm talking about - we had to struggle to get access to anything Hip Hop, and meeting other rappers was more difficult than logging on to MySpace. We did it the hard way and now we appreciate what this technology brings us (haha I sound like my grandfather). So I guess I don't fit into the new age MC category here, but I am fairly new to blogging in the overall scheme of things, but I think here at The Movement Fam.com, we bring a whole bunch of cool shit, as opposed to our stupid, meaningless and self-indulgent views. Which this actually is. Whatever. Blog on, blogger.