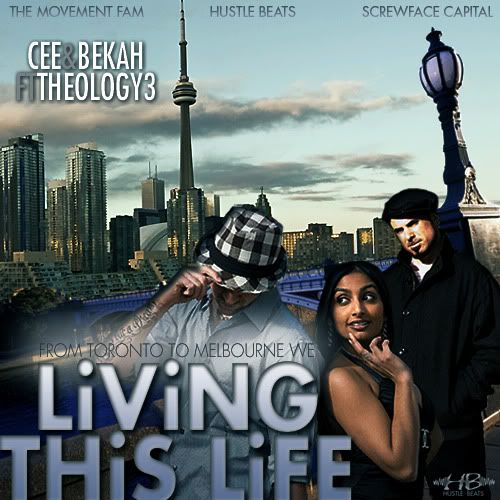 Aight, so this is some FRESH shit right here.
We were lucky enough to work with the big homie Theology3, outta Toronto, Canada. My boy Hustle Beats was putting together his new mixtape 'Borderline', and he hit us up for a joint. I suggested that we work with Theo, who we knew from appearing on his radio show, Stylistik Endeavours, when we were in TO back in '08. Hustle made it happen and BANG, we made a classic.
We recently performed this joint in Melbourne and it went down real well (minus Theo, unfortunately). Cop this track as a FREE download below, and hit us with any feedback!