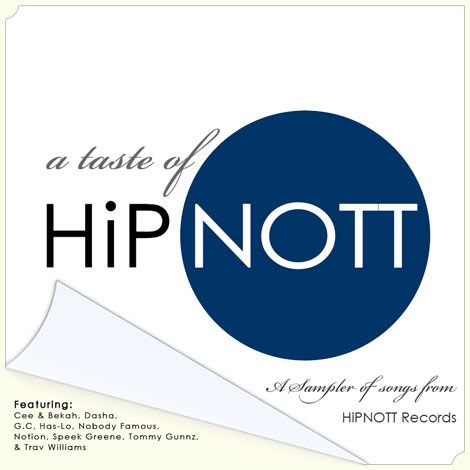 Oh it's on now! The biggest thing to happen to The Movement Fam this year was being signed to Kevin Nottingham's HiPNOTT Records. So now that we mufuckin' offishall, Kev done put together a nice sampler of what y'all can expect from us. Peep game and get your DL on and spread the word! From Kev:
"Ever since I announced the formation of my new label, HiPNOTT Records, I have been wanting to give you all a "taste" of what's to come. The music really is THAT GOOD... and the music is the sole reason I put the label together.
So I compiled a sampler, if you will, of music from all the artists currently on my roster. Some tracks are brand new and being premiered here first, while others are some of the best that these artists have had in their vaults.
At any rate, A Taste of HiPNOTT should give you a good idea of what the label will sound like and what's to come this year.
Don't forget to visit us at www.hipnottrecords.com for more music!
Download A Taste of HiPNOTT 2009 Sampler
In addition, anyone that's in the L.A. area, I'm gonna head out there this weekend for Nobody Famous' album release party. So if you're in the area and wanna hang, check the attached flyer! Any promotion of the party is appreciated also..."
-Kevin