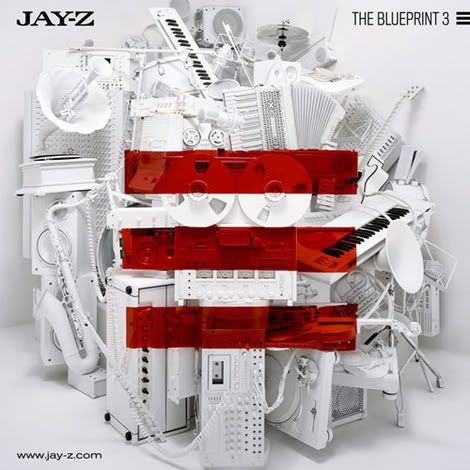 Jacked this from my man Kevin, yet again.
So here's the cover for Jay-Z's long awaited 'The Blueprint 3'. Interesting cover. I get the 'three lines' thing, very clever marketing, yet it seems to be missing the general Jay cover swag that the majority of his other albums have been bathed in.
Anyways, peep the possible tracklisting...looks like Kanye is running shit. 'Run This Town' is amazing, very excited to hear the style of production he went with this time around. Definitely fiendin' for this one.
1. What We Talking About (Produced by Kanye West)
2. D.O.A. (Produced by No I.D.)
3. Weigh Me Down Feat. Kid Cudi (Produced by Kanye West)
4. Unforgiven (Produced by Kanye West, Additional Production: MGMT)
5. Run This Town Feat. Rihanna & Kanye West (Produced by Kanye West)
6. Empire State Of Mind Feat. Nas (Produced by Kanye West & No I.D.)
7. When It Comes To This (Produced by Timbaland)
8. Always Feat. Drake (Produced by Kanye West)
9. Scenes From The Past (Produced by No I.D., Co-produced by Kanye West)
10. Everyday A Star Is Born Feat. Mr. Hudson (Produced by Kanye West)
11. Already Home (Produced by Kanye West)
12. Forever Young Feat. Mr. Hudson (Produced by Kanye West)
13. Thank You (Produced by No I.D.)
Bonus Tracks:
14. Sound Of The 70s (Produced by Kanye West)
15. We Made History (Produced by Kanye West)