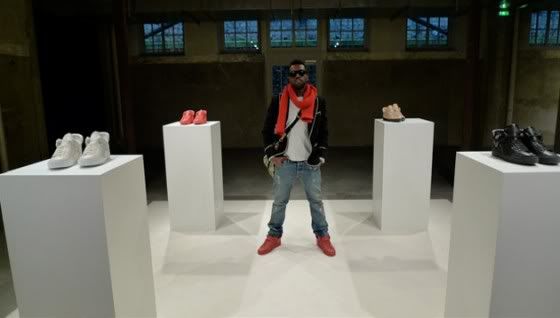 Aight, we've heard talk about these joints for a hot minute now, but it looks like we finally have official pics of the Kanye West Louis Vuitton collab, and a release date - June 2009. Click any image for more info.
The 'Colourways' come in black, red and white (couldn't get a pic of the white ones). Though the brown leather versions (below) are apparently not available as yet - they might have been 'Yeezy customs.
I kinda dig 'em to be honest. They definitely have that Hip Hop/Air Force 1 flavour to them. On the blog where I found 'em, it mentioned that the back of the kicks has a 'back wing' that stops your jeans dragging on the ground or getting caught up in the shoes. Which is amazing, I hate it when that happens. I wonder how much they'll be?
Also, these two other joints below were on the blog too. Dunno if they're Kanye kicks or just other random Louis shoes, but they're kinda fly, except for the whole pink thing.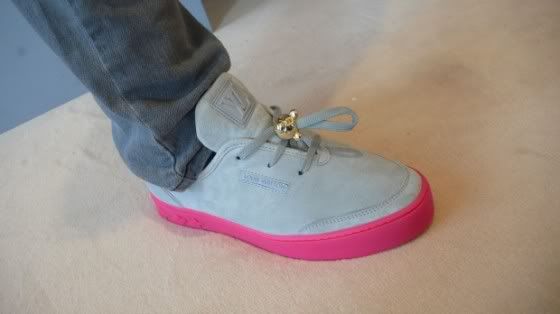 And finally, here's a little video of Kanye in Paris talking about the kicks and how his swagger is sitting on a hundred thousand trillion.