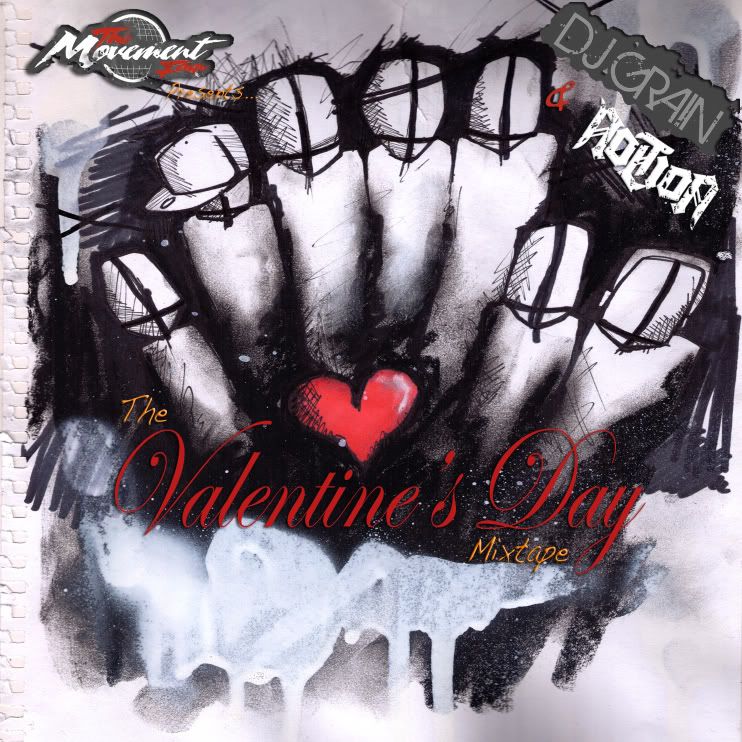 It's finally here!
We've been going on and on about this damn mixtape for weeks now, possibly months. But it's here, it's done, and it's dope.
The idea came about when Bekah, Notion and myself were in Atlanta with DJ Grain. So we got the homie Glen to do the original artwork, Notion made that shit look fresh, we all collaborated on the track selection, and Notion and did an exclusive joint just for this special occasion, 'Brown Skin Lady'. Cee & Bekah also contributed our smooth and soulful 'Feel Your Touch'.
So this mixtape should be the soundtrack to your day. We got everything on there, including Neo Soul classics from D'Angelo, Aaries, Musiq Soulchild and Maxwell, dope Hip Hop from Nicolay & Kay, Method Man & Mary J. Blige, Lupe Fiasco and the homie Jermiside, fresh R&B from Jazmine Sullivan, Raheem DeVaughn and Keyshia Cole, and even some folk rock from Jason Mraz & Colbie Caillat.
We'll be officially launching this mixtape in Melbourne on Valentine's Day, Saturday 14th February, at the Blue Tile Lounge (95 Smith St, Fitzroy) at 9pm, complete with live drummer. Boom. Comment us with your thoughts!
To download FREE, either click on the covers or peep the link below:
Download The Movement Fam Presents: DJ Grain & Notion's Valentine's Day Mixtape