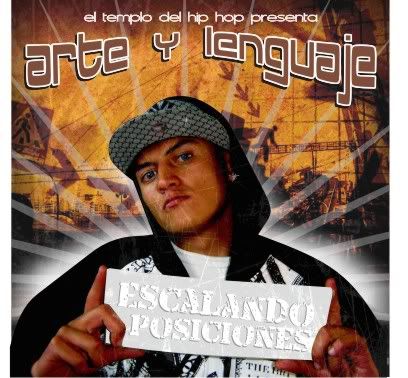 The homie Arte Y Lenguaje, hailing from Bogota, Colombia, has just released his third studio album, Escalando Posiciones ('Scaling Positions'), on February 21st this year.
The album features two collaborations with Cee & Bekah - 'Violencia Estado Militante' ('Militant State Violence') and 'Drogadiccion' ('Drug Addiction'). Most of the head-nodding, underground Hip Hop tracks have a political theme, reflecting Arte Y Lenguaje's experiences in the often turbulent social state of Colombia.
And we might as well announce this now - Arte Y Lenguaje has teamed up with Cee & Bekah to form an international Hip Hop/Soul/Latin group, Soul de la Tierra. We've recently started work on the as yet untitled album, and it's sounding fresh so far. This is a very unique project, as Ehiyel (Arte Y Lenguaje) speaks zero English, so it's up to me to harness my limited Spanish skills (alongside online translation services) to make it work. We'll keep y'all posted.
Check out the video for the first single from the album, 'Homenaje':