We is well 'ard, innit?
So Bekah and I headed down to Eternal Instinct tattoo studio in Northcote this weekend for the second time around, to see the lovely Tam and get inked the hell on up.
Peep Bekah getting laced with 'I Got Yours' on her back in script, representing 'I got your back' to her peeps. Love it. Looks so fresh, and such a dope idea!
And I got two big bastards on the inside of my arm, which didn't hurt a bit ;). On my right, 'The Movement Fam' logo (designed by KidEight, interpreted by Tam for the tatt), representing the whole extended Movement Fam. Having it on my arm (or bicep/tricep in particular) is a symbol of strength, that both I give to the crew and they give to me. On my left, the quote 'All I Need Is The Love Of My Crew', from our song 'My Crew'. The Fam is for life, so is the ink.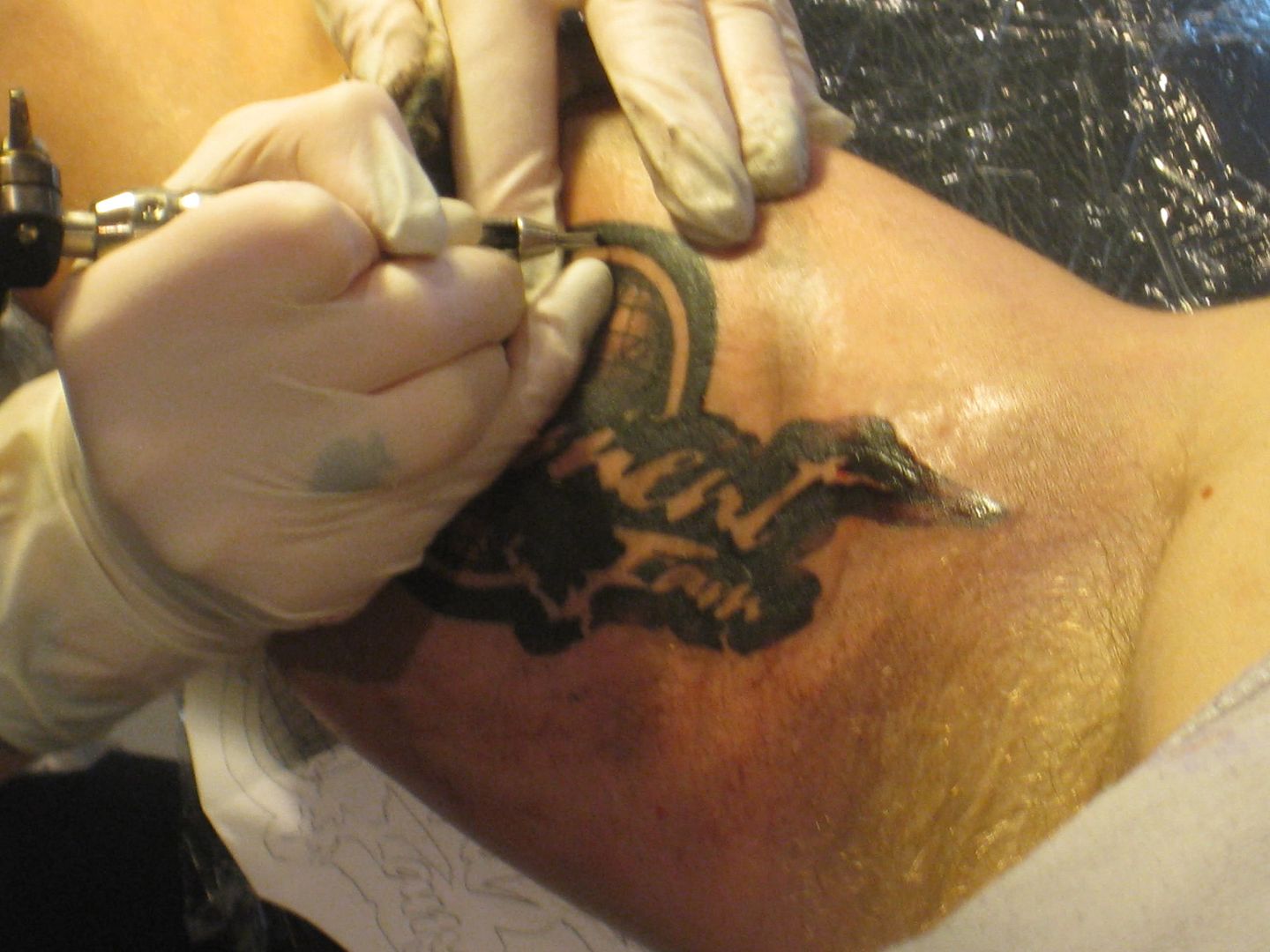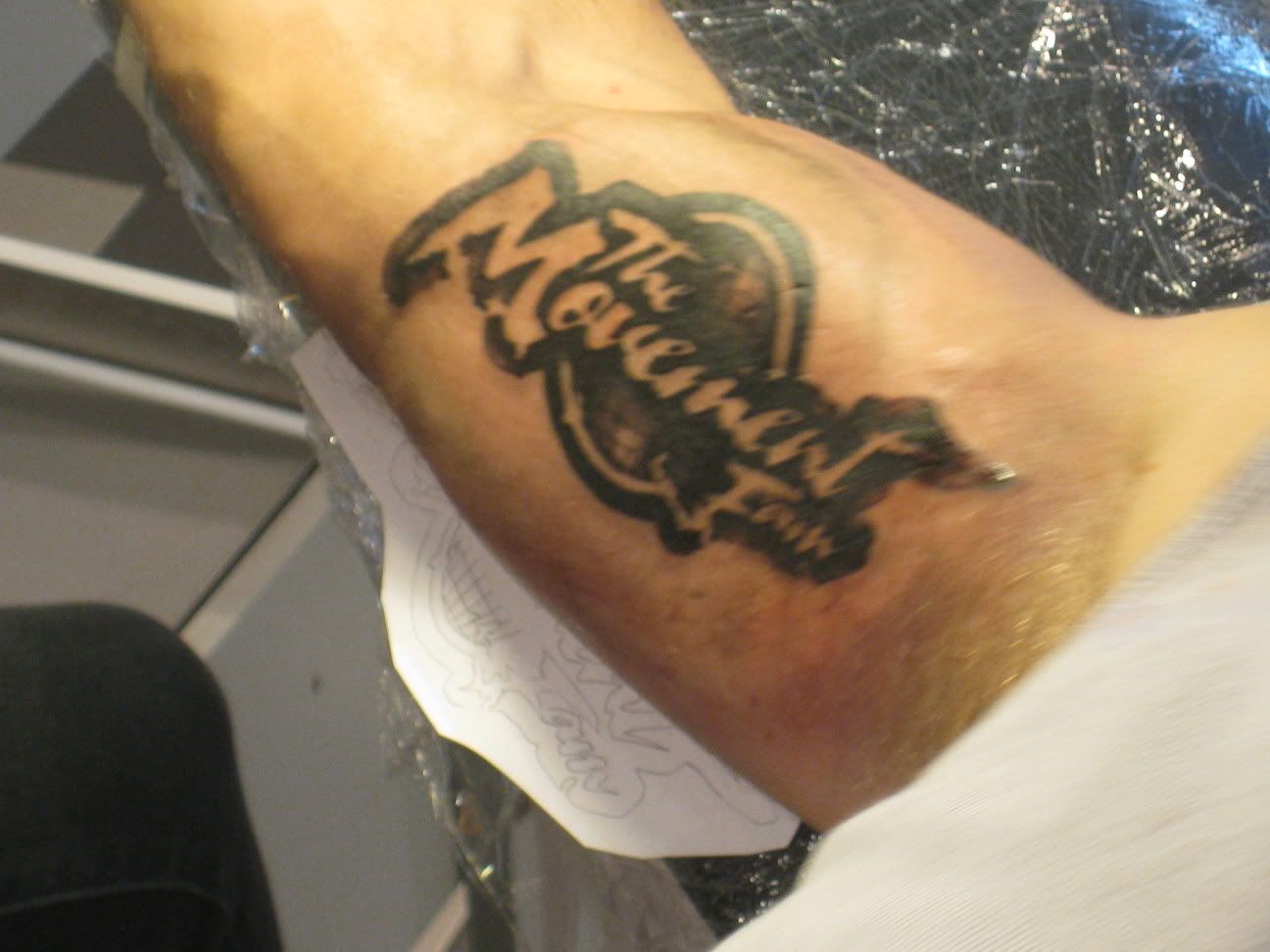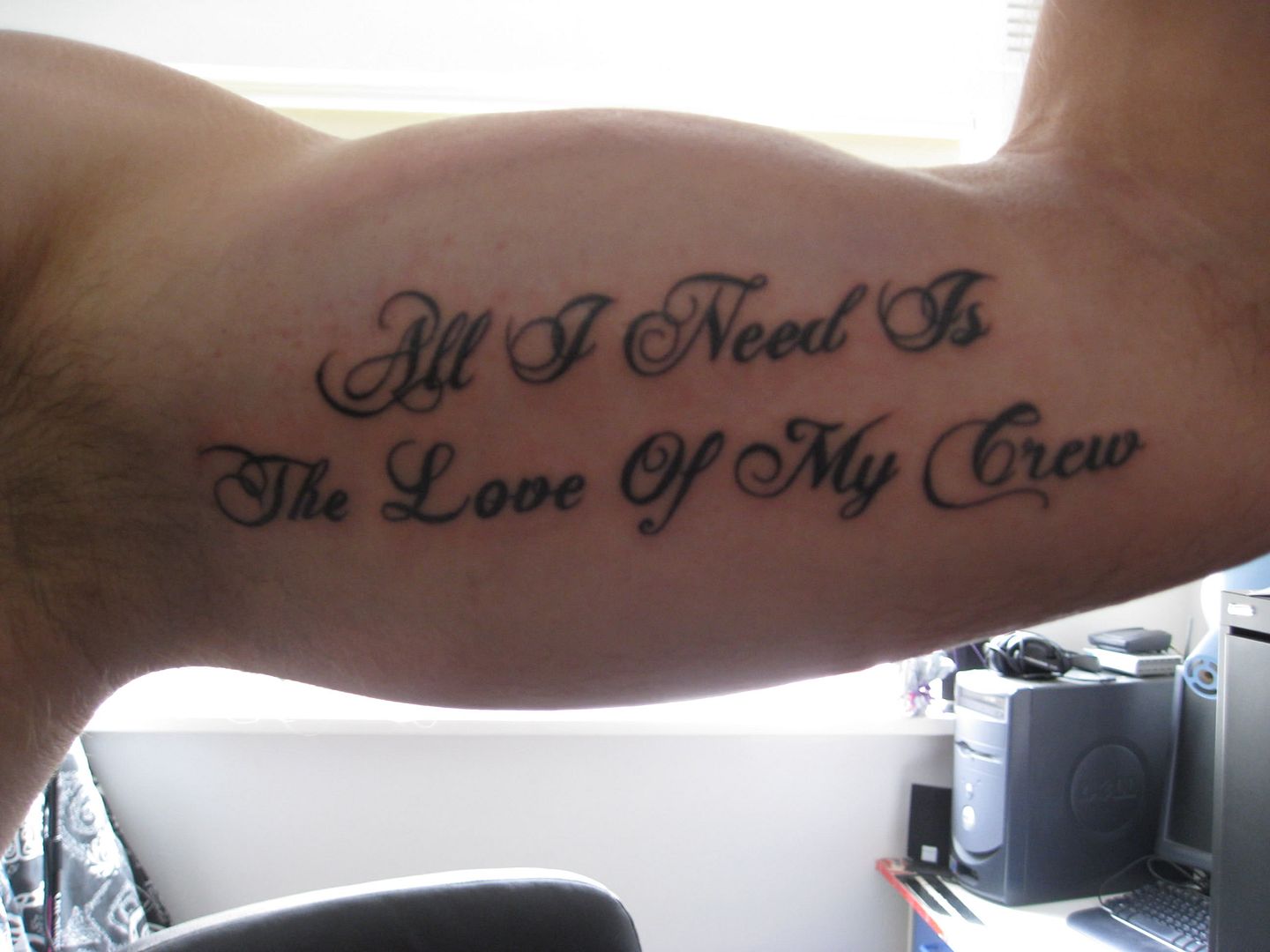 So big ups to Tam, we're SO pleased with her work. If anyone in Melbourne is after a tattoo, or anyone from overseas is coming to visit and wants some ink (Pink personally goes to Eternal Instinct each time she's here), hit me up for the details. And much love to Nosh and VP who held us down the whole weekend! Gaytime Krushes!