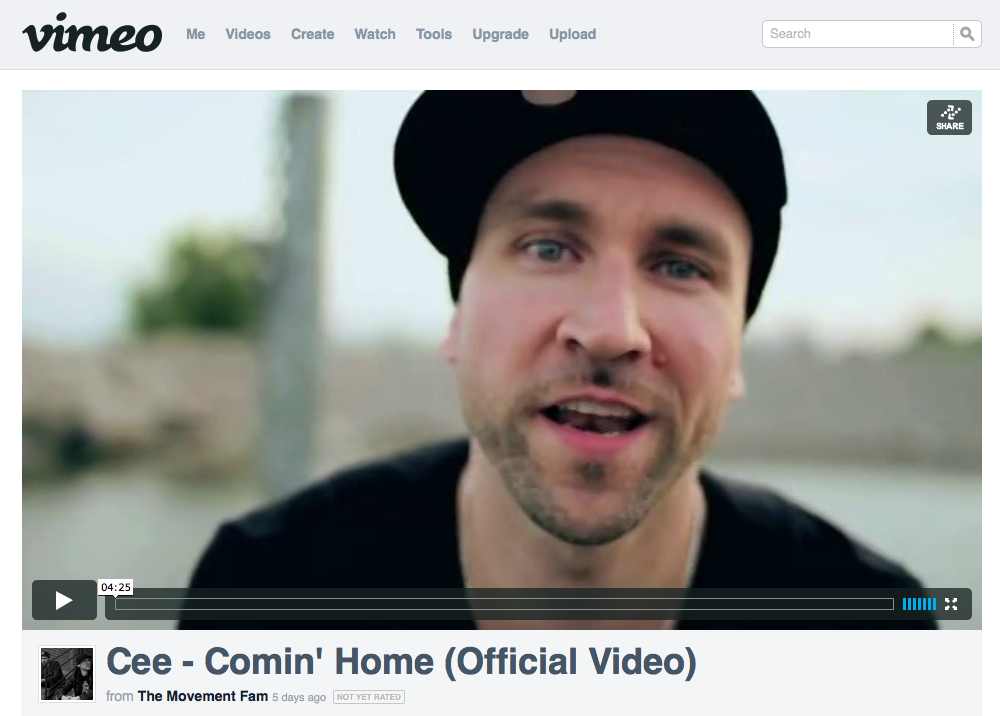 Cee - Comin' Home (Official Video) from The Movement Fam on Vimeo.
Our YouTube channel has all our other videos and pretty much every song we've ever released on there, so feel free to check that out.
Don't forget to Like The Movement Fam on Facebook and follow us on Twitter!
We hope y'all enjoy the visual, folks. Once again, any sharing via social media or any of your channels is extremely appreciated. We're 100% independent with no financial or label support, so we depend on the love of the people to get our music out.
For bookings, interviews, production and enquiries, please contact Cee.
Thank you to everyone for all the support. It truly means a lot. Bless.