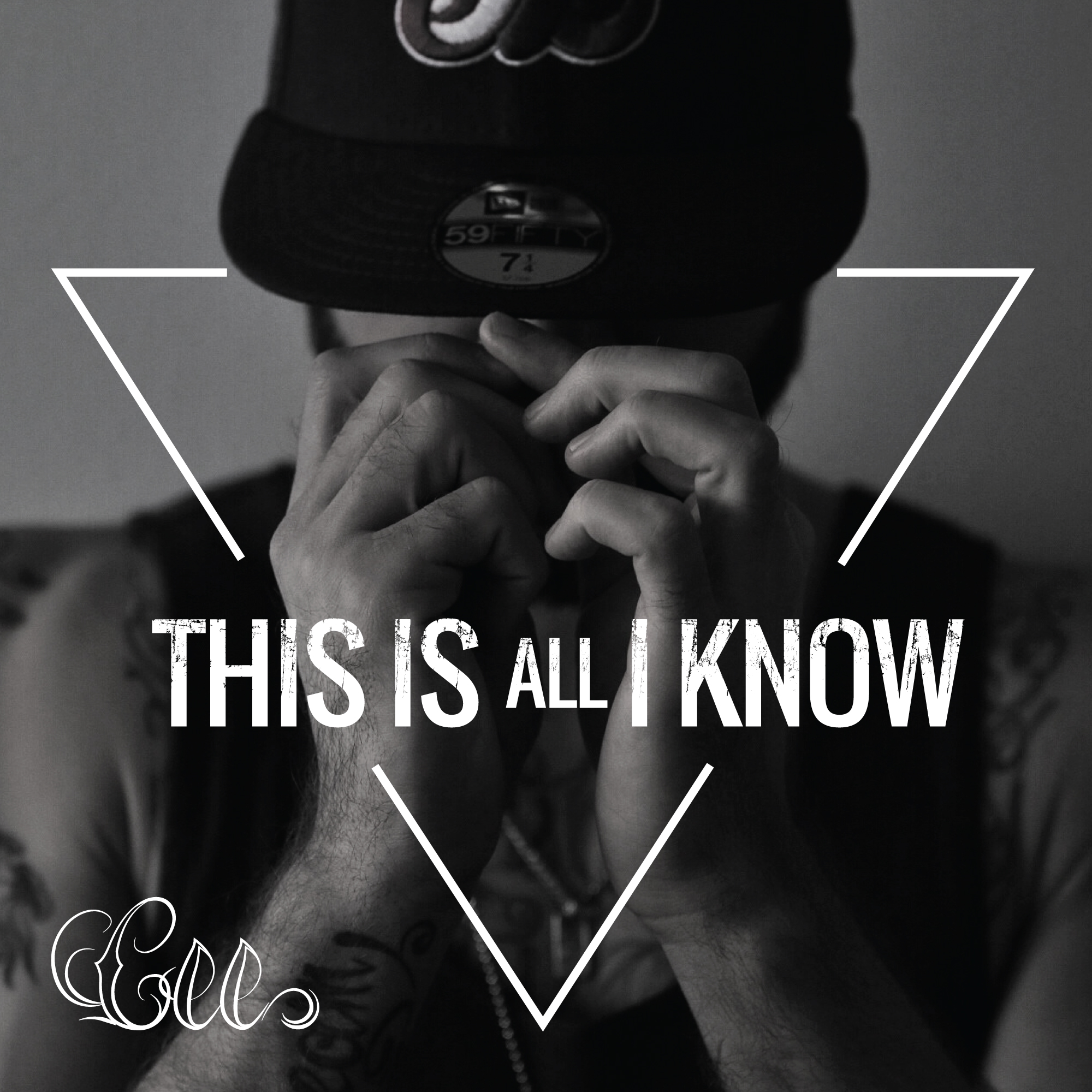 It's Spring!
Seriously, for those in North America, this news is a huge relief. The snow is finally starting to melt, and it won't be long until the patio furniture is busted out. It's also the time of year when albums are primed to be dropped to prepare the people for the imminent summer tours.
For those who aren't familiar, Cee is an MC from Melbourne, Australia, now residing in Montreal. Along with his brother Notion, the boys moved out to Canada after being signed to blogger Kevin Nottingham's HiPNOTT Records to pursue their dreams in rap. With three and a half years of building up north on the resumé, Cee is finally ready to drop his debut LP 'This Is All I Know'.
The album credits read like a who's who of Hip Hop - an extraordinarily impressive lineup put together by a kid from Australia, and on his debut album no less. Production comes courtesy of the Grammy nominee Illmind (Kanye West, 50 Cent, Eminem), Hezekiah (The Roots, Bilal), the multi-platinum ARIA winning Aussie Styalz Fuego (360, Busta Rhymes, Snoop Dogg), Germany's Shuko (Blu, R.A. The Rugged Man), Australian stalwart Jase, Alaiz's Dr. MaD and more. As far as the features? Ras Kass, Emilio Rojas, Hezekiah, two-time Grammy nominee Jonathan Emile, The Movement Fam's Notion, Chaundon (Little Brother), Toronto soulstress Aria Zenua, T-Dot's iLLvibe...you get the picture.
What's life without having lofty goals? The Movement Fam are 100% independent, yet we have the most powerful element at our disposal to help us achieve a career milestone - YOU. Cee is shooting to at least hit the Top 100 Hip Hop Albums on the Canadian iTunes charts with this LP, and y'all can help him get there!
The iTunes Preorder is live RIGHT NOW - all sales between March 27th and the release date (April 10th, Cee's born day) contribute to first week charting figures. And on the real, it's not that hefty of a number to slide in the Top 100, so this is a super realistic goal. Upon purchase you automatically receive four Instant Grat songs to bump immediately, so you can get a taste of the project before all 15 tracks hit your inbox. After six mixtapes, a compilation album, an EP and countless features - all free of charge - this is the first time in over a decade of releasing music that Cee has asked for anything from his supporters.
Any help spreading the word via your respective blogs, channels and social networks is immensely appreciated! We want to show the world that with little to no money and a lot of creativity, anything can be achieved. "Ballers, I put numbers on the boards."
The talented graphic artist and photographer behind the visuals for 'This Is All I Know' (including the 20+ page booklet) is Torontonian Joshua Telfer. Josh entered a contest which could land him a substantial amount of money and a paid two-month working stay on the island of Tobago, strictly taking photos and documenting the tiny country to help expand tourism. He's already proven that he can perfectly capture its beauty- peep his formal application.
One way to help him win is to get as many views on this video as possible. We'd appreciate anybody sharing it, viewing it over and over (lol) or whatever other creative method you have to spread the message and give a talented dude an opportunity to truly live his passion, something we all really want at the end of the day.
Check out more music and visuals:
We hope y'all enjoy the new music and visuals, folks. Once again, any sharing via social media or any of your channels is extremely appreciated. We're 100% independent with no financial or label support, so we depend on the love of the people to get our music out.
For bookings, interviews, production and enquiries, please contact Cee.
Thank you to everyone for all the support. It truly means a lot. Bless.
Much love,