Oh we back! Our model grind has been a bit more vicious of late, as we gear up for the re-launch of TheMovementFam.com with a brand new layout, artist pages, and all that good stuff.
So as per how most of my model discoveries happen, I was trawling Facebook at work (it's kinda part of my job lol) and I stumbled upon one of the loveliest young ladies I've seen in a while, Miss Shushila Takao. I was pretty much immediately struck by her natural beauty, and the more photos I saw of her, the more this was confirmed. I think I developed a bit of a crush lol.
So, loyal TheMovementFam.com readers, it's my pleasure to present this young lady, who is well spoken, driven and extraordinarily smokin' (check her background). Y'all definitely gonna need to check out her websites...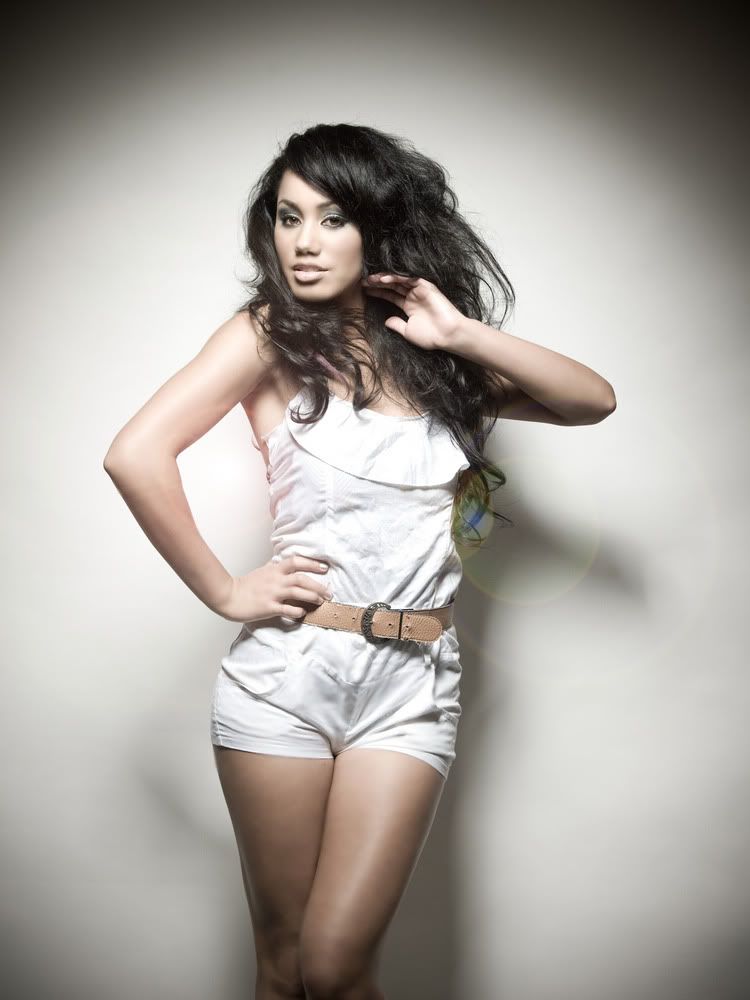 Cee: What's your name?
Shushila: Shushila Takao aka Shii.
Cee: Where are you from?
Shushila: New Zealand, Christchurch & Nelson, but I'm French, Maori (Native New Zealand), and Indian.
Cee: How many years have you been modeling?
Shushila: I've been modeling/performing about 9 years, I was the youngest model/performer in the Adults section for an internationally known event called the World of Wearable arts (WOW), and just picked up from there.
Cee: What are the misconceptions people commonly have about models that are untrue?
Shushila: We don't eat? untrue, I love food!! I'm not fussy and I'm not high maintenance. I'm very down to earth.
Cee: What shows, videos, magazines, etc. have you been featured in?
Shushila: Remix magazine, Images Mag, Wild Tomato various issues, World of Wearable arts shows, NZ stamps & magazines. NZ Nature catalogue, Germany Vox TV.
Cee: What photographers have you worked with?
Shushila: Bob Reid of California, Daniel Allen of the UK, Glenn Bisdee, Sterling images, Angela Henderson of Auckland NZ and other NZ Photographers.
Cee: What photographers would you like to work with?
Shushila:Maya Guez WWW.MAYAGUEZPHOTO.COM.
Cee: Can you describe the grind of a model trying to break into the industry?
Shushila: Persistence, resilience, perseverance, determination, focus and humility.
Cee: Any words for the ladies out there that have aspirations of entering the modeling industry?
Shushila: If it's what you want then go for it, but place nice too, it can be very competitive, there's no need to step on others to get where you wanna be. stay true to yourself, and be careful.
Cee: What's your plans from here?
Shushila: I get asked that a lot, people wanna see me grow and I love that support, at the moment I'm doing make-up for photoshoots and video clips as well as modelling. I would love to be the fresh face of the entertainment industry. The leading lady in Will Smith's next film, and feature in some of the hottest R&B music video clips...
Cee: Hit us with your contact details for folks who want to see more!
Shushila: http://www.modelmayhem.com/1034750, www.new-shiiland.weebly.com <--- this is more helpful.