Aight, we're back again for yet another Model Mondays here at The Movement Fam.com. This week, we're meeting y'all sorta somewhere in the middle. This young lady, who goes by the name of Jenafer Lynn Williams, is a US native who now resides in Australia. Boom. Hustler. Good to see the Yanks heading down our way to work instead of the other way around. She's been doing her thang out here for a minute, so check the flicks and read what she has to say...
Cee: What's your name?
Jena: Jenafer Lynn Williams, aka Jena.
Cee: Where are you from?
Jena: New Bern, NC, USA.
Cee: How many years have you been modeling?
Jena: Two years.
Cee: What are the misconceptions people commonly have about models that are untrue?
Jena: I think most of them are true, about drugs, eating disorders, but they work very hard, REALLY! Try sitting through 2-3 hours of make-up (someone pulling your hair, sticking things in your eyes) then posing for 2-8 hours for a photographer who is never happy.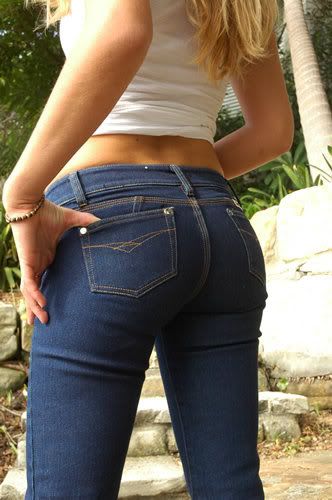 Cee: What shows, videos, magazines, etc. have you been featured in?
Jena: Australian Yoga Life Mag, Yoga Journal Mag, The Source Mag, Blender Mag and Cleo Mag. I am a reoccuring model for Wages Lingerie and Jeans Co, Clinton Charlie Jeans, and VelvetAttic clothes.
Cee: What photographers have you worked with?
Jena: No one mentionable. They have all been great, but up and coming, no extremely famous photographers.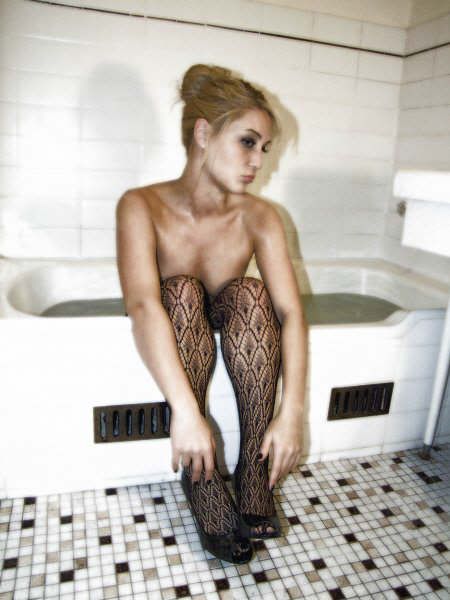 Cee: What photographers would you like to work with?
Jena: Johannes Felten and Victoria's Secret photographers.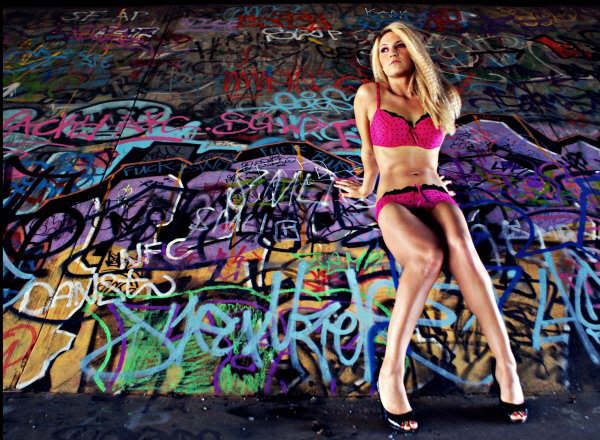 Cee: Can you describe the grind of a model trying to break into the industry?
Jena: Working a lot of trade for print jobs until you get that great shot or someone randomly sees your work. It's really not that hard. If a company or photographer likes your look, whether you are 50kg or 300kg, whether you fit the norm of models, if they see something they like about you then they can photoshop like it's hot! LOL.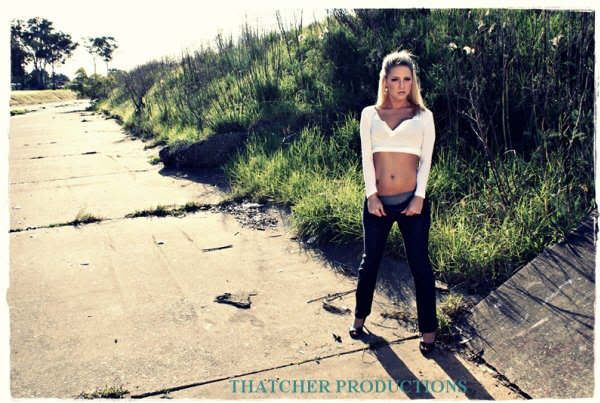 Cee: Any words for the ladies out there that have aspirations of entering the modeling industry?
Jena: As I said, anyone can be a model, don't change your looks to become a size 0 model or something that you are not.
Cee: What's your plans from here?
Jena: I wouldn't have the slightest clue, I didn't imagine a year ago that I would be approached to do Yoga modeling, and less than 6 months later to move to a reoccurring lingerie model.