Aight, welcome to another TheMovementFam.com artist feature. This time around, we got to chat with the homie GNZ, who represents Belo Horizonte (which literally translates to 'below the horizon'), Minas Gerais, Brazil.
GNZ is one of the most prolific MC's we have come across, and he has been down with The Fam for a hot minute now. We've had the pleasure of working with GNZ and although we have no idea what he's saying on a song, his native Portuguese sounds amazing on the beat, and his often politically inspired lyrics reflect the world around him.
For some (some = around 15 original albums worth) incredible FREE music, check out GNZ's blog, and check what the man had to say after the jump (please note that GNZ answered me in English, which is his second language - I've intentionally kept his wording and grammar as provided to give you the raw interview).
Cee: What up man? How you livin'?
GNZ: What's good man? Word up! I wanna thank you guys from the TheMovementFam.com for all the support, you know.
Cee: Aight, so tell the folks a little about GNZ – where you come from, what you do and how you got into Hip Hop.
GNZ: Well, I'm from Brazil and I always live in a capital of my state, Minas Gerais. I graduated in Arts in a state college in 2006, but before that I used to work with urban arts in perimeter of my city at the same time that I decided to rap. So, I understood that I'm better with words. Throughout my life, I had contact with musicians and artists in general, so the most people who grew up with me have chosen that way.
We used to live by ourselves in the squares, drinking, smoking and skating by the night. We were kids. And we used to rhyme also just for fun, you know. But the rap that came for us was too much predictable and commercial for those days. Even the North American rap. So I stopped for a couple of years, returning to the pen in 2005 when the underground appears for the mass in Brazil. A drummer friend had mounted a recording studio that year, but he was not even close to rap music. I called him anyway.
So, we start a project called Ponta Pronta after a short conversation in some street bar, you know. It was an MC's and beat makers collective, where I learned so much. But it didn´t work out. In this same year I was invited to drop with Casa B, and I'm down with those homies until today. And I also have my own work, solo or full of collabos.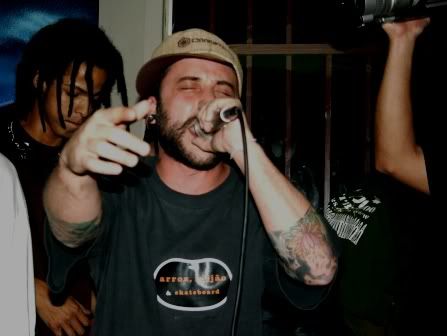 Cee: How is the Hip Hop scene in Brazil?
GNZ: I think Hip Hop in Brazil came from the same root, which irrigates all the urban places around the world. Now here, we have a lot of tentacles: the gangstas, the religious, the commercials, the alternative and a lot of others. We can't say that's all the same but it´s all Hip Hop. It's always growing here.
Cee: What projects are you working on right now?
GNZ: I'm working with collective Casa B: we are 9 artists (MC's, beat makers, skaters, street painters, musicians and friends). We are finalizing a video of one of our tracks and thinking about a disc for this year. Our first one in almost 4 years of streets! But it´s a little difficult to us to organize all that stuff when we´re 9 crazy dogs, you know. Lol! And as I said, I have my own career too, where I can make by myself, by my way and with all my homies around the world, you know (in about 16 different countries).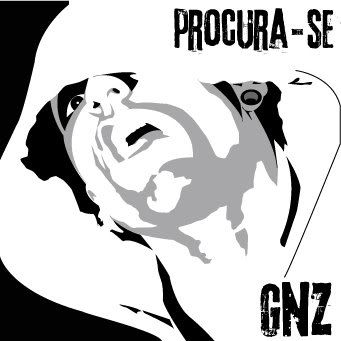 Cee: Tell us about your latest album.
GNZ: Okay. Procura-se is the last album I dropped in my blog. You have to listen that to discover what I wanted to mean. It's all about life, feelings, poetry as almost everything I wrote before. That album has some international collabos. About 20 tracks and I think's all. You can download that for free, taste that and tell me later about that. Rhythm and poetry. That´s all.
Cee: Alright, I gotta say this, your blog is insane – you have like 15 or so albums for FREE download! And most of them are in the last few years. How do you maintain a work ethic like that?
GNZ: Word! That's true. I have more then 300 tracks and about 30 albums for free download in my blog. I prefer to think that I have some time to spend with my music. lol
Cee: What are your plans? Are you keen to make a living out of your music?
GNZ: I got no plans, for real. I need to rap, you know. I think the underground could be more then a temporary zone. Or just a step to climb that hill, you know. The underground must to survive all that shit. I believe in an old punk philosophy: Do By Yourself. I must keep that moving until the end. I must keep it on.
Cee: Who have you been working with lately?
GNZ: It's little hard to talk about who is working with me right now, because I´m always working with a lot of soldiers. I would have to cite several names and I'm afraid to forgetting someone´s, you know. That would be not fair.
Cee: What's next for GNZ?
GNZ: Word up! I have about 25 brand new tracks to drop soon on the blog so watch out!
Cee: Any words for the people of TheMovementFam.com?
GNZ: Thanks again for all that and let's keep on moving. Life is short, so do what you feel.
Cee: Hit us with your websites…
www.myspace.com/gnzviralata
www.myspace.com/pontapronta
www.myspace.com/tetocinzarecords
www.myspace.com/projetocasab
www.myspace.com/provocamg
www.myspace.com/nobodybeatzz
www.downloadgnz.blogspot.com
Cee: Respect!
GNZ: PEACE and MUCH RESPECT, fam!