The second of TheMovementFam.com's model features, this time around we swung back Down Under to chat with Ms Mylky Yuki, a young lady who is definitely making power moves in the '09. Her hustle is evident as soon as you see her vast array of shoots, and her international recognition should surface this year in the form of a move across seas to step to the next level. Plus, Mylky even hit us with the freshest of fresh photos, which were taken on a shoot yesterday. Read on...
Name: Known as Mylky but I'd prefer Maiya.
Cee: Where are you from?
Mylky: I'm from Sydney, Australia.
Cee: How many years have you been modeling?
Mylky: Officially, I started in 2006 so two years, but before that I did pageants.
Cee: What are the misconceptions people commonly have about models that are untrue?
Mylky: To me, it would be THAT WE DON'T EAT! LOL, and that our vocabulary only consists of "um, ah, and yea that's hot, that's cute!"
Cee: What shows, videos, magazines, etc. have you been featured in?
Mylky: Zoo magazine as Girl of the Week, yeah baby!
Cee: What photographers have you worked with?
Mylky: Juice, Jase and Cosmopolitan.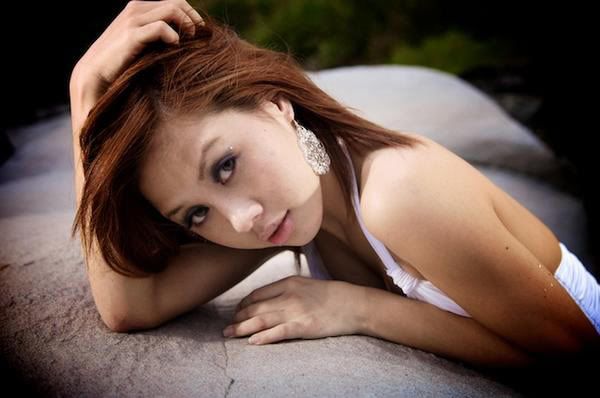 Cee: What photographers would you like to work with?
Mylky: I really can't think of any right now. I'll get back to you on that. ;)
Cee: Can you describe the grind of a model trying to break into the industry?
Mylky: The hardest point for me was putting my foot in the door, let alone endure the path. I didn't know who to speak to, how to begin, where to go for help because I didn't have any friends in the industry; but it's gotten easier now. I started by using MySpace to look up photographers, and slowly word of mouth helped me get the gigs I've gotten, and I slowly worked from there. There's no such thing as holidays for us. I always have to come out with new stuff to keep myself in the spotlight.
Cee: Any words for the ladies out there that have aspirations of entering the modeling industry?
Mylky: If you think you can do it, I think you should, what's there to lose? No one thought I could do it...but I proved them wrong and now I'm laughing when I see them.
Cee: What's your plans from here?
Mylky: Oh, I like this question. I'm working with Ed Hardy in their clothing catalog soon, I've been signed to Ford's Agency in USA, I'm moving to Florida this year. So it's going to be busy for me.