Yes, yes, we're back again with yet another stunning model feature. This week, we met with none other than the lovely Cherry Black, an accomplished, intelligent young lady from New York who is truly on her hustle.
Cee: Where are you from?
Cherry Black: The Bronx, NY.
Cee: How many years have you been modeling?
Cherry Black: One.
Cee: What are the misconceptions people commonly have about models that are untrue?
Cherry Black: A lot of people seem to think that because I am always in front of the camera that I like to be the center of attention, but that's not true all the time. I much rather stay in the background.
Cee: What shows, videos, magazines, etc. have you been featured in?
Cherry Black:
pixacom.com
urbanstreetz.com Ms.September
enfluenzmagazine.com October08
categorysix.net Issue 3 CoverGirl
modelsilike.blogspot.com November08 MzBlack
cutiecentral.com Cutie of the Week
Cee: What photographers have you worked with?
Cherry Black: EMG – Category_6 & Frank Hotsause just to name a few.
Cee: What photographers would you like to work with?
Cherry Black: My list is way too long lol.
Cee: Can you describe the grind of a model trying to break into the industry?
Cherry Black: It's a struggle to stay true to who you are while at the same time being marketable. There are a lot of shady people in this business, so it's vital to make good choices.
Cee: Any words for the ladies out there that have aspirations of entering the modeling industry?
Cherry Black: Stand Out!! Go against the grain!! Quality is more important quantity!!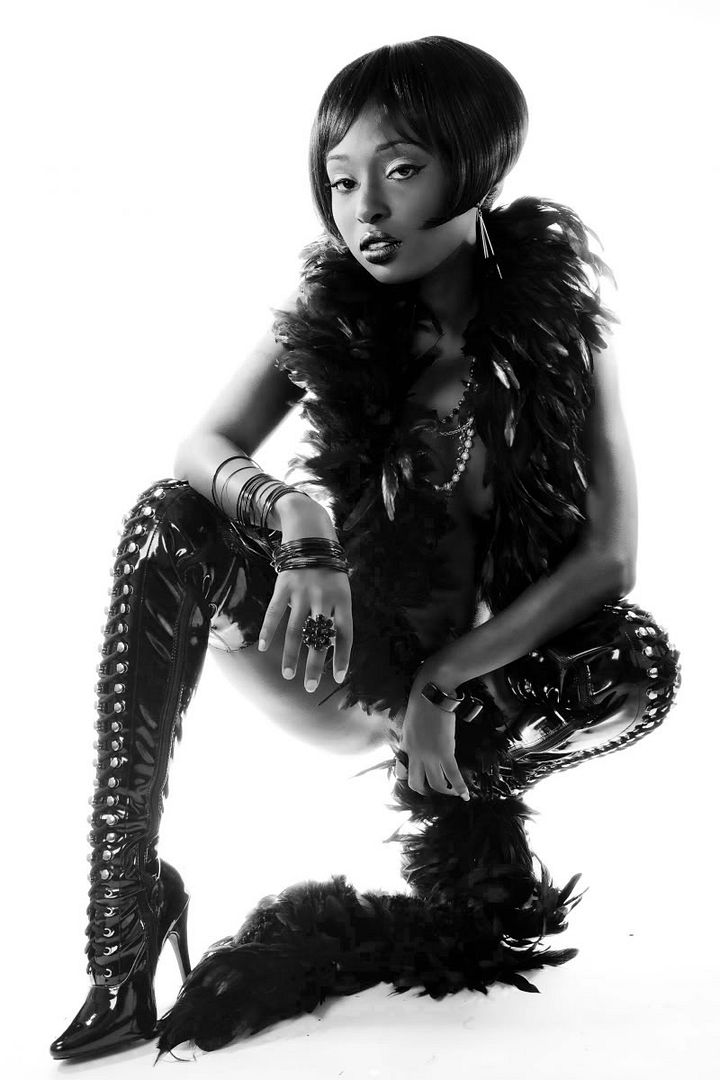 Cee: What's your plans from here?
Cherry Black: I'm looking to establish myself more with the commercial end of modeling. Hopefully soon you will see me in commercials and billboards!!