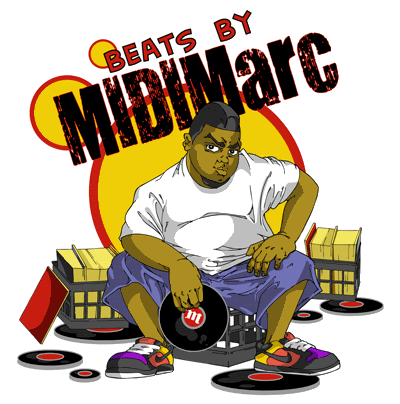 If I haven't said it already, Happy New Year, blog world. I can't wait for this year to kick off...a lot of exciting shit is on the cards and I just wanna see how it pans out. Hope y'all have a great year planned, too.
Anyways, I thought I'd spread the word about our homie outta South Carolina, producer extraordinaire MIDIMarc.
When we were in New York with his manager, J. Master, dude played us some of Marc's beats and we were mad impressed. And now that Marc has submitted a gang of remixes for our remix contest on Kevin Nottingham's blog (which, by the way, is technically closed but we're still taking remixes - so producers, click the link and get submitting!), we're mad excited about working with Marc more for our upcoming projects this year.
Head over to his blog, Diary of a Mad Black Beatmaker, and check out some of his work.